Why use independent agent vs. a direct writer for your Insurance?
What is the first thing you think about when you need insurance? We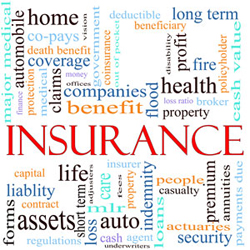 think one of the first considerations is deciding weather to go it alone with a "direct writer" or to have an "independent agent" on your side.
Direct writers
What is a direct writer? A direct writer issues policies for only one company. They work for only one company and represent only that company. With a direct writer there is no choice or means of competition, you have only one company to choose from. Having a direct writer can affect you at the time of claim. The direct writer works for the insurance company and will remain loyal to them at the time of claim. There is no insurance agent working for you, loyal to you and only you, in your relationship with a Direct Writer.
Independent Agents
An independent agent doesn't work for any single insurance company. He or she represents multiple companies from which he/she will shop for you. With more choices available, your insurance agent is more likely to find the perfect fit for your specific needs. If you experience problems with one company, your independent agent can easily find another one for you. Your Independent agent will go to bat for you if you need to make a claim.
Benefits of independent agents
You can develop a valuable relationship with your independent insurance agent and knowing your needs and unique circumstances is important in the insurance relationship. You are a person instead of a number. The direct writer's first duty is to their employer. A direct writer is a captive agent because he/she can only offer you one company. The independent agent offers you multiple plans from multiple companies. Because he or she can work with different companies, your independent agent can secure multiple pricing and coverage options. With an Independent Agent if your insurance needs change there are more options to address these changes. With an independent agent, you get personalized claims service because you deal with people you already know, not strangers. He or she will work with you in the event of a claim. Because he or she works with many different companies, your agent is a one-stop shopping center!
Which one is right for your needs?
If you only need or want one insurance pricing or coverage option, a direct writer may be ok. Have your insurance needs changed much in the past years? Do you expect much change in the future? If you want to preserve the option to change plans, or companies easily, an independent insurance agent is best. Do you like a lot of options when choosing an insurance plan? An independent agent provides many options.
Choosing an insurance plan right for your needs is hard work. Make it easier by finding the right kind of agent for you. Unless you prefer limited choices and foresee little change in your needs, an independent insurance agent is your best bet.
---