Absolute Pollution Exclusion: What It Means for Your Insurance Coverage as a business owner or homeowner.
Insurance is a way to mitigate risk. People take out insurance for their homes, vehicles and health. Businesses also invest in insurance coverage to protect their assets. However, not everything is covered by your insurance policy. One area of exclusion to keep in mind for your Massachusetts or Connecticut business is absolute pollution exclusion.
Understanding Absolute Pollution Exclusion
Most businesses take out a commercial liability insurance policy. While this policy will have some general coverage, there are various caveats. These are known as clauses, and these clauses can have a significant impact on the state of your coverage. This is the reality of the absolute pollution exclusion. When your policy includes an absolute pollution exclusion, then your business is not protected against pollution that stems from normal business operations. These exclusions have been commonly included as a standard part of general liability insurance since the mid 1980's.
The History Behind the Absolute Pollution Exclusion
The absolute pollution exclusion has strong historical roots to explain its existence. Its development stems from a famous case involving the Montrose Chemical Corporation of California. This company made a chemical known as DDT. During the production of DDT, the waste was released into the Pacific Ocean. Inevitably, this waste led to widespread pollution. This practice endured for decades until the federal government finally demanded reparations. Montrose was required to pay for the cleanup.
After the federal government took action, the legal and financial fallout continued. With such widespread damage, more and more insurance companies were pursued to cover reparations from the Montrose Corporations actions and inactions. In court, success was mixed, and insurance companies were forced to cover the cleanup costs. At this point, insurance companies found the cleanup too expensive and a threat to their own solvency. To prevent future exposure to these costs, these companies stopped providing protection against pollution in their standard policies.
Details of Absolute Pollution Exclusion
It is important to note that this exclusion is not comprehensive. Most liability policies still include some coverage for incidental pollution events. This means that if the pollution stems from events that are not, in any way, related to your normal business operations, you will still be able to make a claim. There are some policies however that have what is called "a total pollution exclusion". These policies may not even provide liability coverage after any pollution event.
Despite the legal framework of the absolute pollution exclusion, its application is still open to debate in the courts. When there is a disputed claim, the courts are often the ones to decide what counts as pollution. In general, insurance companies do not want to cover issues related to pollution like lead paint, asbestos, fuel spills and more. Oil tanks that leak may not be completely covered under these exclusionary clauses.  Some coverage may exist for migratory damage away from your premises. Specific pollution policies or endorsements can be purchased for an additional premium. It is important that your insurance company understands what your own specific needs so that you policy is prepared to cover those needs should an event occur.
Common Exceptions
As previously stated, while the exclusion does limit coverage in many cases, your Connecticut and Massachusetts business will still have some protection. For example, the absolute pollution exclusion does not exclude protection when bodily injury is sustained by smoke, fumes, vapor or soot caused by heating or cooling appliances. You will also be able to make a claim when a fire causes damage or injury to insured contractors. There may also be protection when fuel or other fluids leak out of equipment at an off-site location. Other instances may also exist.  The important thing to keep in mind is that it is essential that your insurance company is thoroughly aware of the nature of your business operation so the most comprehensive coverage are offered for your consideration.  
Oil Tanks and Leaks
Of particular concern for many is coverage for oil tanks in the event they leak. Because oil is generally classified as a pollutant, clean up for its discharge, seepage or local migration most likely will be excluded under your policy. The issue of coverage for these events and claims usually comes down to the classification of fuel oil as a pollutant.  These cases are very very hard to win because the exclusions and definitions have , for the most part, already been determined by the courts. It is not too general a statement to make that all businesses need to be diligent about taking proactive, protective measures to limit their own exposure to this potentially catastrophic exposure. Additionally, even if the potential for an occurrence may be small the scope and severity of these claims is so high it may often advisable to seek out specific pollution coverage.  
Oil Tanks in Owner Occupied Residential Property       
Because of legislative mandates Coverage is more readily available for oil that leaks from tanks in these settings.  Most carriers offer various limits of coverage, for an additional premium, on the HO-3 Homeowners Policy. Check with your insurance agent to see if this optional coverage is right for you.
---
Why a Contractor Needs Business Insurance
If you are a contractor unexpected problems could destroy your profitability. Contractor insurance is an important part of the puzzle you won't want to ignore.
Some people feel that they don't need insurance and never buy it. That mistake can cost them everything. Having contractor insurance will safeguard your business and protect you from the unthinkable. Putting your worries to rest. You can have confidence while you work, knowing you are in good hands.
Cover Liabilities
At work, you always put in your best effort, so that you can provide your customers with impressive results. However, you can't control everything. Before you know it, problems can arise. Damaging a client's property by accident can cost you a lot of money. If you make a mistake that causes someone to get injured, you will have an even bigger problem. Getting general liability insurance will work wonders when your goal is to avoid unexpected expenses. The insurance will cover most liability issues you will encounter, setting your mind at ease.
Protect Employees
In order to help get jobs done before the deadlines expire, many contractors hire teams to work under them. Having workers' compensation will protect you from being sued if someone injured on the job. Opting for coverage, can prevent you from facing lawsuits and other legal actions involving injured employees. Never let anyone work for you, until you have the right workers' compensation policy that fits your situation and needs.
Get More Business
A lot of prospective clients will look into your background before they feel comfortable hiring you. If they discover that you don't have enough insurance to cover liability issues, or protect your team, they will probably go elsewhere, causing you to leave money on the table. Trouble finding work is what you will get if you don't have adequate coverage. You must avoid that trap at all costs. When you get the correct insurance plan for your business, your customers will know that you care about them and their property, compelling them to hire you.
Final Thoughts
Having general liability insurance and other coverage plans is important if you want to thrive over the long run. In addition to protecting you from lawsuits and the unthinkable, the right policy will also attract customers and help you get even more business. Buying an adequate insurance plan is a great way to manage problems, and address concerns before they spiral out of control. You won't need to pay much out of your pocket, either. When you consider the long-term impact of each choice, you can see that opting for insurance is a wise move.


---
Make sure your "Plow Guy" is Properly Insured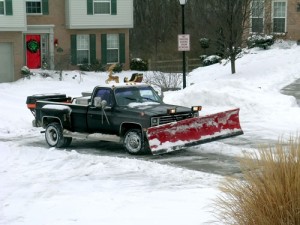 We live in snow country and chances are you work hard to make sure that your property is safe and protected during those difficult winter months. This includes making sure that you have access to the services of contractors that can do jobs such as managing the snow and ice levels on your property especially on the roof, driveway and sidewalks.
How to Choose a Snow Removal Service
You want to make sure that you can rely on your contractor to show up and do the tasks related to snow removal effectively. The contractor should have access to the necessary equipment and tools to do the job right. Additionally, the contractor should have the required business licenses and permits. Insurance is an important component of the contractor's business credentials. Snow removal services may not be rocket science, but the tasks can potentially damage property and cause harm to occupants and to workers.
Insurance Coverage for Snow Removal Contractors
As a property owner, you maintain liability insurance to protect your assets from law suits in the event of an accident on your property. You should require the same from all contractors who work on your home or building especially those who handle machinery such as snowplows, snow blowers and salt spreaders on your property.
If your snow removal service damages a fence while doing the job, the company's general liability insurance should repair or replace the damage. If they damage your neighbor's parked car, your neighbor might rightly be looking to you for reimbursement of those damages. If your contractor is insured you get to stay out of it but if he is not…….then you you will be responsible for your contractors negligence and any ensuing damages. Once your insurance gets involved that may also have a negative impact on your insurance premiums.
Businesses and Homeowners are required to carry workers compensation insurance for employees AND for all those working under their direction or control. This type of insurance provides coverage for employees and those they hire should they suffer harm due to an accident while working for you or on our property. This is mandatory in all states although exceptions are made for small businesses. Without workers' compensation however, the injured party may look to you for compensation. Even when the law allows a small contractor to waive the purchase of workers compensation for him or herself the Law does not allow you as a property owner or business owner to fail to provide workers compensation for that individual while he is working for you. ALL those working under your direction or control….like our snow removal contractors need to be properly insured. So Always request certificates of insurance from your contractors and read them carefully. Look for the box that declares "Proprietor covered" or "Proprietor NOT covered" under this policy. The Proprietor as well as all his employees ALWAYS needs to be covered while working at your property or business. Once again, claims that do find their way through to your own policy obviously will adversely affect you at renewal time. Make sure your contractors always have their own insurance coverage both General Liability and Workers Compensation.
To protect your property from harm and your assets from being attached to a lawsuit, make sure that the snow removal service you hire has the appropriate insurance coverage.
---
Reasons You Should Have Cyber Liability Insurance.
Why Your Business Needs Cyber Liability Insurance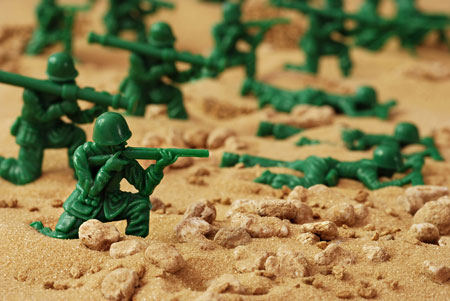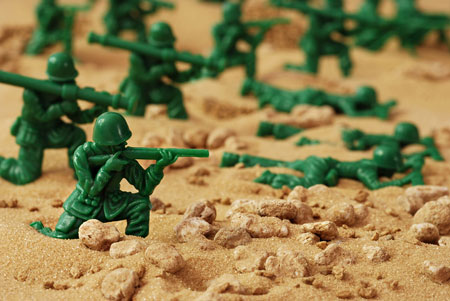 In today's competitive business environment, an internet presence is considered a necessity. Online services continue to expand and now include sophisticated e-commerce capabilities and mobile access. Businesses of all sizes are collecting credit card information and assembling sophisticated customer databases. By providing information to the public, a business assumes the role of a traditional publisher. This exposure can lead to an assortment of potential liabilities. Whenever data is collected or distributed by a business, the company assumes responsibility for the safety and accuracy of the information. If customer data is stolen or lost, the business can face significant legal liability and possible regulatory action.
The Importance of Cyber Liability Insurance
Cyber liability insurance is critical for every business that operates a website or stores vital customer information. While large ecommerce sites receive the most attention when a cyber crime is committed, over 50 percent of all data breaches occur at companies with less than 100 employees.
Most general liability policies expressly exclude losses incurred from online activity. Conversely, cyber liability insurance covers internet related losses such as penalties, fines, server infrastructure damage and actions related to client data. Cyber liability insurance mitigates these risks and provides protection regardless of where the data is stored.
Since internet liability laws are still in their infancy, many business owners assume they are protected from the effects of a data breach, especially if it occurs through a third party hosting service. Small businesses typically use point-of-sale systems that are outsourced to an independent provider. While the control of the system may be offsite, any revenue losses resulting from a breach are the sole responsibility of the subscriber and not the host.
How Cyber Liability Insurance Reduces Risk
Also known as e-commerce insurance, cyber liability protection was developed to help reduce the risk associated with a company's internet presence. Policies provide specific safeguards to combat the harmful effects of a cyber attack. While insurance carriers offer different policy features, the most common coverage includes:
Data Breach Insurance: This provision covers expenses relating to incident management, investigation, victim credit checking services, remediation, legal costs and regulatory fines.
Cost Reimbursement: This coverage provides reimbursement for costs relating to any cyber attack including staff hiring, independent contractors, supplies and other related expenses.
Defamation Protection: Coverage is provided for any legal action relating to defamation, copyright infringement or invasion of privacy.
Network Security Protection: Businesses are covered against third-party inflicted damages that result from denial of access attacks, theft of data actions and other expenses related to lost information.
Extortion Liability Protection: This provision provides coverage for losses resulting from extortion threats and the professional fees associated with addressing the crime.
Key Elements in a Cyber Liability Policy
Cyber liability insurance policies can be tailored to meet the specific needs of the client. Most policies provide basic coverage and offer a variety of additional options. The core policy should always include coverage for data loss or theft, data corruption and loss of business income from a documented attack. Liability coverage for legal costs, judgments, regulatory actions and settlements is also recommended.
---
How Technology Can Watch Your Business Grow
Using technology to protect your business
Technology is changing how businesses are run. Computers cost thousands of dollars to replace and upgrade, but that doesn't mean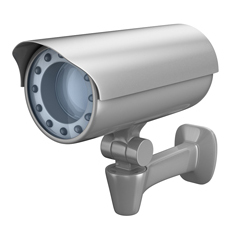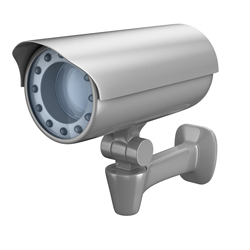 you think they're a bad investment. If you run a store, you probably offer air conditioning and other conveniences to make life for you and your customers more comfortable.
However, business owners routinely overlook one technology that will completely revolutionize their stores. CCTV, or closed circuit television, systems provide 24/7 surveillance, allowing you to check in on your business. They're inexpensive, and they're worth the investment if they prevent a single theft.
How CCTV Systems Work
When you think of a CCTV system, you probably imagine a large security camera hooked up to a monitor in an office. New systems provide the same security coverage at a fraction of the cost, and they're easy enough for anyone to install.
The only piece of equipment that you need is a standard $20 webcam from your local computer supply store. Simply point it in the right direction, and hook it up to an Internet-connected computer. Free programs like iSpy and Yawcam come with extra features like motion detection, so they'll only begin recording if they detect movement.
Unfortunately, a CCTV system won't help if a thief decides to steal the computer with the camera's footage. To protect the data from theft, configure your system to backup and copy video files to another location such as your home computer. If somebody steals your business computer, you'll still have a copy of the surveillance footage.
If you don't mind spending more money, a dedicated security camera from a company like D-Link or Logitech offers advanced features like wireless transmission and DVR recording. Otherwise, consider scheduling an appointment with a security company to assess your business and install a professional security system. While this option is more expensive, you'll receive top-of-the-line equipment and customer support.
Benefits
Regardless of which option your choose, CCTV systems will help reduce the risk of theft. When would-be thieves see security cameras, they'll be less likely to snatch something off of the shelves. CCTV systems will also reduce instances of employee theft because you'll be able to see if Bob really is stealing office supplies at night. If you are the victim of theft, you'll be able to present video evidence to police while streamlining your insurance claim.
---
What is the best business insurance for a small business?
What is the best business insurance for small businesses? This question has as many answers as there are small businesses and determining what you need requires a good sit down with an Agent you really, really trust. O'Connor & Company Insurance Agency has the expertise to examine all your risks and to suggest a commercial insurance policy that will minimize your exposure to these perils for a price you can afford.
General Liability Insurance
Every small business needs general liability insurance weather they deal with other small businesses or the general public. If they have customers they have exposure to risk. A general liability policy will lower your risk of losing the things you have worked so hard to obtain. At O'Connor & Company Insurance Agency, general liability packages do not come in the "one size fits all" variety. One business may have a higher risk of someone being injured while on the premises while another may be more concerned with risk associated with the use of their products and lawsuits that may result if someone is injured while using their product. The best general liability policies will be tailored to address each individual's needs.
Business Owners' Policies
Your small business may require more than just general liability insurance. O'Connor & Company Insurance Agency can help you develop a policy that covers several areas of risk for your small business. In Massachusetts, workers' compensation is required to protect your employees in the event that they are injured on the job. Commercial Auto Insurance is needed to insure vehicles specifically registered in the businesses name. Fidelity and loss of income insurance in the event that an occurance temporarily closes your business. A business owner's insurance policy will contain all the necessary types of coverage that you need, including commercial property and professional liability insurance.
Commercial Auto Insurance
A personal auto insurance policy just won't cut it when your commercial auto is registered in your businesses name. A business that has even one vehicle will need a commercial auto insurance policy. The best policies won't just cover you for the state minimum limits but they don't have to cost you an arm and a leg either. It's the small differences that make all the difference when it comes time to use your insurance.
---
Mulit-family, duplex or a three decker insurance information
Searching for Massachusetts multi-family property insurance can be complex. The coverage's, limits and exclusions will be different based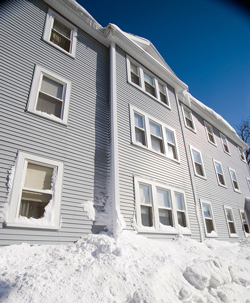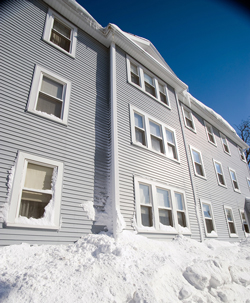 on if it is a general apartment-style multi-family property, a duplex owner-occupied home, or a triple- or three-decker insurance plan. However, there are some basic coverage options you should know that apply to all types.
Read your options carefully because you don't want to discover after a fire or storm that you aren't completely protected. While cost is a factor, avoid the mistake of choosing solely based on price. There are other important factors to consider in coverage options that could save you tens of thousands of dollars if a loss occurs.
All Risk Insurance
Some of the most important aspects of duplex owner-occupied and triple- or three-decker insurance will be to choose a policy that is "all risk" as opposed to "named peril." The named peril insurance will only cover for those types of losses that are specifically named and defined in the policy. Insurance companies can take advantage of that by denying claims that might not perfectly fit in the defined category.
All risk coverage will protect for all loss unless it is specifically excluded; exclusions do apply, so be sure to read over them and know what they are. Typical exclusions often include losses due to wear and tear, earthquakes, and floods. Another advantage of all risk policies is coverage limits of personal contents are expanded.
Coverage for Flood
If your multi-family property is in a flood zone or an area that could be prone to flooding, you can buy a flood policy separately. The Federal Emergency Management Agency takes on the risk to pay out flood claims but is usually processed and managed through an agent or insurance company.
Coverage for Sewage Backup
Unless the coverage is specifically mentioned on the quote or policy, water and sewer backup is not automatically covered. This loss could occur as something as minor as a toilet backup or as major as a city sewer backup, but both could add up to costly repairs.
Liability Protection
Another option to carefully consider is the amount of liability protection from lawsuits due to slips and falls, negligence, third party negligence or accidental death. You should have several layers of protection that include high limits of liability on your property policy and an excess (umbrella) liability policy. This is vitally important if the property includes a pool, playground or work out facilities. The more tenants you have, the more liability protection you should consider on multi-family, duplex owner-occupied, or triple-decker insurance.
Rental Income Loss Coverage
Lastly, carefully consider the financial impact of losing rental income because of a fire or other loss. Your policy will pay to have repairs made, but it's also strongly suggested to include insurance to recoup rental income loss. Each multi-family property poses its own unique insurance needs. Seek the help of a qualified and experience agent to ensure your insurance protection is designed for your individual needs.
---
Insurance and Your Snow Plow in Massachusetts
Top 5 Questions about Snow Plows
From Commerce Insurance Company
As the winter weather approaches, we would like to share some of the most common questions asked by our commercial customers who plow or remove snow as part of their business.
Question: I have a plow on my light truck and plan to clear snow. Do I need a Business Auto liability policy?
Answer: Not necessarily. A snow plow or other detachable equipment does not disqualify a risk from a Personal Auto Policy even if the insured is paid for services. If your customer is an individual, a personal policy with class 30 may be appropriate.
Question: I plow for the town and businesses that require additional insured status. Do I need a Business Auto liability policy?
Answer: Yes. Regardless of the weight or ownership of the vehicle, an additional insured cannot be added to a Personal Auto Policy. A Business Auto policy should be used. The Enhancer endorsement automatically added to your voluntary policies for no additional fee includes additional insured status when required by written contract. The MM9950 can be added to include additional insured status to voluntary policies where no written contract exists or for ceded policies with or without a written contract.
Question: Will the premium increase on my Business Auto Policy if I offer plowing services for a fee?
Answer: Probably not. Assuming that plowing is a side operation, and given the trend towards milder winters in Massachusetts, it is hard to imagine that a vehicle will plow more than 20% of the time. Nevertheless, if plowing exceeds 20%, then a "service" classed vehicle might have to be changed to a "commercial" class (80/20 rule).
Question: I am attaching a plow to my vehicle. Does my Business Auto Policy provide physical damage coverage for the plow?
Answer: Yes. There is physical damage coverage for the plow (equipment) as long as the vehicle to which it is attached also carries physical damage coverage. The cost new of the vehicle should be increased to include the cost new of the plow.
Question: I have a Business Auto Policy now. Does my policy provide coverage if someone slips on ice and is injured after I have finished plowing?
Answer: No. Incidents that occur after you have completed your job are not covered on an unendorsed policy. Those incidents, in insurance terms, are called "completed operations liability" and if you are being asked to cover them you will need to purchase the endorsement. Completed operations are covered on a General Liability policy, not a business auto policy. In order to keep liability rates low , most insurance company underwriters will provide this coverage when plowing is limited to driveways, streets and roads. Because of pedestrian traffic in parking lots many company's will not provide coverage if you plow parking lots. We have markets for all the different snow plow risks but, as you can see, it is important to be as specific as possible about the kind of plowing that you do.
---