Bundle your commercial and personal lines and Save Big
If you are a business owner or manager looking to save on expenses, insurance bundling is a must. This is a chance to take your personal and business lines and combine them. That way, you do not have to deal with a number of providers, each with different policies and rates. Having one insurance provider could save you a lot of time,  energy and money. There are many ways to find commercial insurance savings.
Commercial Insurance Basics
Both small and large businesses in Massachusetts need commercial insurance. This protects you if your business is damaged or has a major disaster. Insurance providers want to cover businesses that are well-run and secure. After all, they have to manage risk. Providers consider everything from security systems and the infrastructure to the location of the business. Costs depend upon many factors, including how much of a deductible you want to have. The deductible is the amount you pay after an issue before the insurance provider starts paying. The higher the deductible, the lower your rates.  Also, your rates will be affected by the amount of protection you want to have. If you want everything from inventory to the building itself to be covered, then you may have higher rates. If you want only a very specific type of coverage, the rates may be lower. The main types of commercial insurance you may need are: property, auto, workers' compensation, and business liability.
What Is Bundling?
Bundling is when two or more insurance policies are with the same provider. This can be two personal policies like auto and home insurance, or can be a personal and commercial plans combined. Consider having your business and personal car insurance in the same place. This is actually one of the most effective insurance savings tips. Over time, you can also receive loyalty discounts that extend across personal/ business lines.
Types of Bundling
You can bring many different insurance accounts together with bundling. For example, common personal insurance policies include auto, home, umbrella and life insurance. You may also have renter's, wedding, and long-term care policies. Business of all types have varying plans: coverage on their vehicles, liability insurance for legal disputes, workers' compensation for employees, and property insurance plans. Bringing all of these plans together can create enormous efficiencies and savings for individuals and business owners alike.   It makes sence because it is a win win for everyone. The insurance company gets more business, which helps them grow, and you do not have to juggle between different provider websites and forms. Bundling is becoming popular, so you can often find information on providers' websites or by talking to an agent.
Saving Time with Personal and Commercial Bundling
If you only have one insurance provider for multiple policies in Massachusetts, you only have to talk to one insurance group. This saves you a lot of time and energy. If you have questions, you can call the office or talk to your agent about both policies. You can see snapshots of your accounts online. Time is money when it comes to running a business. Building a relationship with one single provider is a chance to streamline how you get information and have questions answered on your personal and commercial accounts.  It also makes you MORE IMPORTANT!
Simplify Bookkeeping
Healthy businesses have their paperwork in order. This means everything from payroll and receipts to general income and expenses. Businesses that bundle insurance make bookkeeping easier. Bills will never be lost in the shuffle, tax season becomes easier, and answers are easier to come by because you have everything in one place. Business owners can pick up the phone and receive important paperwork or information on multiple policies in just a few moments.
Lower Risk
When you have multiple insurance plans with different providers, you may end up with gaps in coverage. For example, if you use a personal car for business, you might assume your personal plan has the right coverage. However, if an accident happens on business time, your plan may not cover you. Or if you have a business in a detached building on your residential property.  You may think that building is covered but unless the personal lines carrier knows about the business it likely IS NOT! There are a hundred things to look for but if your coverage is scattered you could very well have gaps in coverage. Thanks to bundling, you can be sure all of your plans work together to protect your interests.
Home Businesses
You can also find major commercial insurance savings in Massachusetts if you run your business out of your home. But don't just assume your personal home insurance covers your business. Instead, you should have business insurance to protect detached structures used for business and business specific property and liability coverage. Talking to a single provider/agent can not only get you savings it can make sure that there are no gaps in your coverage.  Simple safety investments, like a security system or smoke alarms can give you savings on policies as well. You are protecting yourself and lowering risk, which is what insurance companies like to see when creating rates.
Commercial Discounts
There are many ways to simplify your insurance practices and save on insurance. Of course, you should bundle your accounts so that you can save there. Next, think about joining a professional organization. Being part of a cohort or group can also save you major money. Focusing on lowering risk and enhancing safety shows an insurance provider that you are a responsible and prideful business owner and company's love that.. Lastly, loyalty is important to providers. If you refer others to the company and stay with them yourself, you will earn all due consideration at renewal time. 
When looking to bundle and save money, take some time to shop around and be clear that you want to bring personal and commercial accounts to one provider.  An insurance agency like O'Connor & Co. Insurance Agency, Inc., will walk you through their many plans and options so you can make an informed decision. This is an investment, so you deserve to like the people you are dealing with. Bundling is an easy way to save money, streamline billing and enhance your insurance experience. Having everything in one place ensures you can focus on building and growing your own business.
---
Massachusetts Hands-Free Cell Phone Driving Law: What You Need to Know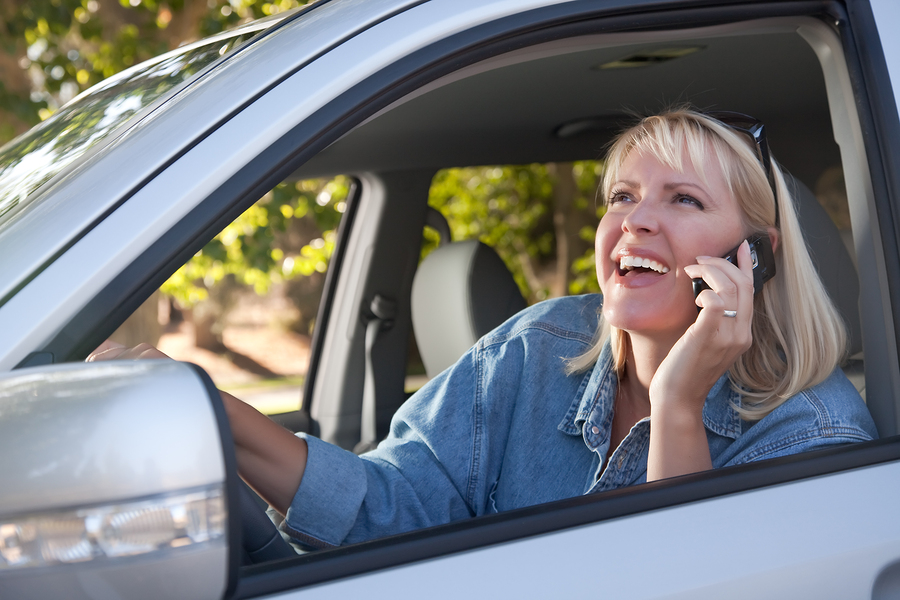 The new Massachusetts law requiring hands-free use of all mobile devices while driving goes into effect on February 23, 2020.
No more holding your cell phone while driving. You can now be pulled over and ticketed simply for holding a cell phone or other mobile devices while driving.
There will be significant fines for offenses and multiple offenses will result in surcharges that can impact your insurance premiums. The costs can be substantial.
The law was passed to increase road safety by deterring distracted driving. While it's best to avoid cell phone use while driving, there are circumstances where you may find it necessary to use a mobile phone or device. Be sure that you fully understand the impacts of this new law and your devices are properly equipped to legally be used while driving.
---