Why you need an Umbrella Policy for Personal Insurance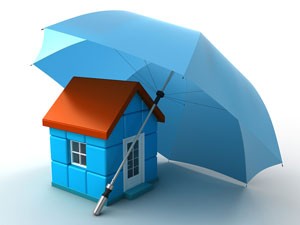 Many people make the mistake of believing that their primary insurance policies provide all of the financial protection that they need. In fact, while your homeowners or auto insurance policy are the critical first line of defense, they are only providing basic protection.  They do not provide the ultimate level of financial protection that might be necessary.
When you need the most comprehensive coverage  available to protect you and your family, you would do well to consider an umbrella policy. People who invest in personal umbrella policy's do so for these important reasons:
Lawsuits
It is very common for accident victims to take legal action in court. If you find yourself the target of a lawsuit, you would be protected against high judgment amounts with an umbrella policy. Judgements in excess of your primary policy limits would not be covered without this essential additional layer of protection.
Asset Protection

Without an umbrella policy, lawsuit plaintiffs awarded a judgment against you can rightfully come after your Home and other assets. Along with having your income garnished, they could also lay claim to your cars, boats, and any other valuable. An umbrella policy keeps those assets intact and protects them from being seized in a lawsuit.
Applicability
Umbrella policies are available to anyone and everyone. While once a resource reserved primarily for business owners and the very wealthy, today these policies are ideal for you as well.  Here are a few more reasons you may need this important protection:
If you have a high-profile or high paying job

if you own rental properties

if you own watercraft, or ATVs

if you have a pool or other recreational activities that occur on your property

if you own a waterfront home or farm

if you have teenage drivers in the family
All of these scenarios can cause you to be exposed to litigation in court if an accident occurs in your home, on your property, or during the use of one of your vehicles. The umbrella policy would protect your income and assets and cover the expenses that are left unpaid by your other policies.
Affordability
If you have held off investing in an umbrella policy out of concern for its cost, it's time to reconsider….these policies are now more affordable than ever. You can purchase a $1 million umbrella for as little as $200 a year. The affordability of these policies make them an option you should not put off any longer for you and your family.
Your basic insurance policies alone may not cover your financial obligations entirely. When you want to protect your family and your assets completely, consider buying a personal umbrella policy.


---