Wood and pellet stove safety tips.
Does anyone remember the winter of 2010? The record snowfalls, the treacherous commute to work, the repeated cancellations of school, the ice dams, the leaking roofs and on and on and on.
Well, Old Man Winter is suiting up again, and with a chilly weekend forecast, it reminds us that the Old Man never really gets old and  tired. For some reason, he never forgets to stop by each year for a visit, sometimes longer than most would like to see him.
One of the best and least expensive ways to take the chill out of winter and save money heating your home is a wood and pellet stove. At O'Connor & Co. Insurance your safety is what keeps us warm. We've put a list together of safety tips and great links to keep you and your family protected from accident and traumatic loss.
Check Your Hotspots: The USFA believes in educating people how to recognize some of the hazards to help prevent wood stove mistakes. Click here for more information.
---
Stay calm while driving. Keep your auto insurance rates low.
Driving on the road can be a challenge nowadays, I have been driving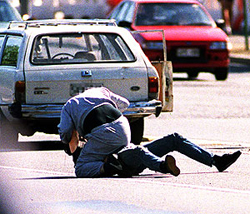 for over 30 years and do not remember such hostility that we face on our roads today. I try to drive the speed limit and can't tell you how often I feel like I am in going in slow motion. I often ask myself, "Why are we going so fast?" I think I have some great reasoning for staying calm and safe on the roads. Here are just a couple of reasons.
My safety, the safety of my family, and the safety of other families .
Speeding tickets last a long time and will go against my insurance policy and I like to keep my money for other things.
Fuel Efficiency vs. Speed
How Much? According to studies backed by the Department of Energy, the average car's MPG is advertised at 55 mph. But as the speed increases:
– 3% less efficient at 60 mph
– 8% less efficient at 65 mph
– 17% less efficient at 70 mph
– 23% less efficient at 75 mph
– 28% less efficient at 80 mph
That means that there are many more fill-ups needed at the gas station, costing you an unnecessary expense. So let me ask you. Is it worth it to be fast?
---
Leading causes of house fires and tips for your items in your home.
Fires can be a devastating event and all of us at O'Connor & Co. Insurance we hope you never have to experience such a traumatic event.
We at O'Connor have compiled a list of some of the leading causes to home fires. We hope this blog will help you take some extra precautions.
The latest reported figures, accidents attributed to cooking generated more residential fires more than any other known cause. The leading cause of residential fire deaths is careless smoking.
We also provide a link to a free home inventory checklist at the bottom of this page.
Some of causes of reported fires include:
Cooking 

20%

Unknown 

18%

Heating 

15%

Suspicious Causes (arson) 

11%

Appliances 

8%

Smoking 5%
Open Flame 5%
Children Playing 4%
Other 4%
Exposure 3%
3 Tips for inventorying for your home.
Take a video camera through your home and verbally describing all the items in your home.
Take pictures with a time stamp on the image. On the back of the image, list the value, serial number, make and model number. If you're storing it electronically, name the pictures and reference the description.
If you have an iPhone® download a free app from the National Association of Insurance Commissioners, myHOME Scr.APP.book app. It guides you through capturing images, writing descriptions, saving bar codes and serial numbers, and stores them all electronically.
---
Are you eligible for affordable flood insurance?
The wild weather this year through the United States, ranging from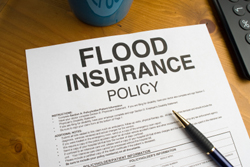 hurricanes, tornadoes, snow storms and long periods of rain have caused havoc throughout the Northeast in particular. At times, you might feel like an ark might be a good investment. We have received a lot of questions from our customers about flood insurance and if their homeowner's policy covers flooding. We hope these questions can be answered and we welcome your phone calls at O'Connor & Co. Insurance. Feel free to call us with any questions at 508-943-3333.
Does My Homeowners Policy Cover Flooding?
Flood damage is not covered by homeowner's insurance policies. You can protect your home, business, and belongings with flood insurance. You can insure your home for up to $250,000 for the building and up to $100,000 for the contents.
Who Can Get Flood Insurance?
Anyone can get flooded, and anyone can get flood insurance. Even if you have been flooded before, live in a flood zone, or if your flood risk is high, medium, or low, you can purchase flood insurance if your community participates in the NFIP.
Is Flood Insurance Affordable?
The average flood insurance policy costs a little more than $300 a year for about $100,000 of coverage. A policy for a dwelling in low- to moderate-risk areas may be as low as $100 a year.
Is There a Waiting Period For Flood Insurance?
Yes, there is a 30-day waiting period before a flood insurance policy becomes effective. You can purchase flood coverage at any time, but there is a 30-day waiting period after you have applied and paid the premium before the policy becomes effective.
Is Flood Insurance Less Expensive Than A Disaster Loan?
Insurance is less expensive than federal disaster loans. Average annual premiums for NFIP coverage are significantly less than loan payments, even though those loans are granted under favorable terms.
---
Fire Prevention Week October 7-13 2012. Some home safety tips for you.
Fire Prevention week is October 7 – 13, 2012
O'Connor & Co. Insurance would like to pass on these safety tips to you. Fire prevention is the best insurance to you and your families safety. Below is a list of fire safety tips and proper installation and maintenance of smoke alarms.
Make sure you install smoke alarms in every bedroom, best location for these are outside or each separate sleeping area and on every level of the home, including the basement. Make sure the smoke alarms interconnect throughout the property. If one alarm sounds off, they all go off.
For the best protection, both types of alarms or a combination alarm (photoelectric and ionization) should be installed in homes. An ionization smoke alarm is generally more responsive to flaming fires, and a photoelectric smoke alarm is generally more responsive to smoldering fires.
Make it a habit to test each alarm at least monthy by using the test button.
Remember smoke rises; follow the manufacturer's instructions and install smoke alarms high on a wall or on a ceiling.
If the alarm "chirps", that is a warnign that the battery is low, replace it right away. It is best to replace the batteries once a year.
Smoke alarms do not last forever and it is suggested to replace all smoke alarms, including alarms that use 10-year batteries and hard-wired alarms, when they are 10 year old or sooner if they do not respond properly.
Be sure the smoke alarm has the label of a recognized testing laboratory.
Alarms that are hard-wired (and include battery backup) must be installed by a qualified electrician.
If cooking fumes or steam sets off nuisance alarms, replace the alarm with an alarm that has a "hush" button. A "hush" button will reduce the alarm's sensitivity for a short period of time.
An ionization alarm with a hush button or a photoelectric alarm should be used if the alarm is within 20 feet of a cooking appliance.
Smoke alarms that include a recordable voice announcement in addition to the usual alarm sound, may be helpful in waking children through the use of a familiar voice.
Smoke alarms are available for people who are deaf or hard of hearing. These devices use strobe lights. Vibration devices can be added to these alarms
Smoke alarms are an important part of a home fire escape plan.
information provided by The National Fire Protection Association
Watch a video on Fire Prevention
Video Source: Insurance Information Institute – http://www.iii.org.
---