How to keep track of your belongings in case of a loss.
Home Inventory Is Important!
What if there is a loss …?    What if you have to itemize your personal property after a fire …?
Can you list everything you own from memory …?
The fact is most people own more things than they realize. It's easy to remember the cars, the computer, the TV. But what about that holiday china in the garage? Or every pair of shoes? Or every bag?
All of it is regarded as personal property for insurance purposes. And if your home is destroyed by fire or some other disaster, having a list of your possessions makes filing a claim easier — and helps you put your life back together.
Why should I complete a home inventory? What's the best way?
Comparing the value of your belongings to the "contents" limit listed in your policy helps you make sure you have enough insurance to replace them if they are lost, stolen or destroyed as a result of a covered loss. The easiest way to take an inventory is to use a video camera, recording and describing items as you walk through your house. Or, you can use a regular camera and create a home inventory checklist.
Here are a few tips:
Add brand names and descriptions where you can, especially on large-ticket items. Serial numbers are helpful to note.
Keep any receipts you have with the list to make the claims process easier.
Store your video or photo inventory offsite so you won't lose it if your house is damaged.
Update your personal property records when you purchase new furnishings and valuables.
Though the task may seem daunting, it's important to try. An incomplete inventory is better than nothing at all.
Use a video camera to record and audibly describe items as you move through your home. If you don't have access to a video camera, use a standard camera or phone camera.
Whether you use still photos or video to develop your inventory, include brand names and descriptions where possible, especially on high-cost items.
Keep any and all receipts on high-dollar purchases. Keep these receipts filed together with any instruction booklets, warranties, etc. that accompany the items.
Store your video or photo inventory offsite or back it up with an additional drive.
When you make new purchases, be sure to add them to your inventory.
How much insurance do I need?
We can assist you in analyzing your insurance needs and help you decide how to most effectively protect your personal property.
Finally, remember your homeowner's policy covers valuable items such as jewelry, furs, art and antiques, only up to set dollar amounts. If the cost of replacing them exceeds these limits, you may want to purchase scheduled personal property coverage.

---
Spring is coming. We write Recreational Insurance in Connecticut and Massachusetts
We Carry Recreational Vehicle Insurance in Massachusetts and Connecticut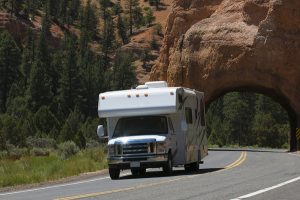 Although some days it feels like this snowy winter will never end, it's just a matter of time before Old Man Winter gives way to green grass, blooming flowers and the promise of new spring adventures. Whether you're looking forward to traveling across the country, or parking your recreational vehicle at your favorite campsite, there's no time like the present to begin planning your next getaway.While it's exciting to know that anything can happen out on the open road, it also means you'll need to plan ahead to protect yourself, your family and your vehicle.
RV insurance is a must-have when it comes to protecting your passengers, your vehicle and any belongings inside it. Since your RV will serve as both your vehicle and your home while you travel, some insurance companies will require additional coverage for RV liability, property damage and physical damage, consistent with both automobile coverage and coverage for a second home. That's our cue.we are ready to serve your recreational insurance needs, whether you're in Massachusetts or Connecticut.
As you consider your RV insurance options, here are a few things you may want to consider:
If you're using your RV for recreational use, it can be insured up to 250 days per year. This includes your motorhome, travel trailer, horse trailer or camper, as well.

Physical damage to an RV is rated based upon the cost of a brand new recreational vehicle. Some of them can cost upwards of six figures. This means it is vital to have enough coverage to protect your investment in the event of significant damage.

Any personal items in your RV won't be covered under your RV insurance. Instead, coverage comes from your homeowner's insurance. In the event of a break-in or vandalism to your personal items, you'll want to make sure you're comfortable with your deductible.

In the event of an accident while in motion, you'll need collision coverage. Comprehensive coverage provides additional protection in the event of other losses. For example, if a natural disaster causes a tree to fall onto your parked RV, you're covered. If your RV is a total loss, you may be able to choose how the claims are settled. So, be sure to speak to an insurance agent about the following options:
Replacement Cost: replace your insured recreational vehicle with a new one that is most like it
Stated value: the known market value, or actual cash value, of your vehicle
Agreed Value: a specific, insured amount, unaffected by current market value
Coverage varies by state, so make sure you know what is required with recreational insurance Massachusetts and recreational insurance Connecticut.

You may need to add vacation liability coverage to your policy if you plan to park your RV and use it as a temporary home.

Are you concerned about a breakdown? Request Roadside Assistance coverage. This will ensure your family would be safe, not stranded. Some policies even cover a hotel stay, meals or alternate transportation.

Do you have custom parts or equipment installed in your RV? If so, there are likely special coverages available to protect them in the event of damage or loss.

If you feel you need additional coverages for your unique needs, you may also invest in pet coverage, accident forgiveness or a diminishing deductible policy. The options are nearly endless!
As with any insurance coverage, there are upfront costs associated with RV coverage. While it's important to protect yourself and your family, it can be done without breaking the bank. We may be able to find you discounts – just ask! You may qualify for a safe driver discount or an original owner discount. You may be able to save through a package discount by insuring multiple items through the same company.
After you've chosen your recreational insurance coverage for Massachusetts or Connecticut, it's also important to keep your insurance agent apprised of changes. This will avoid accidental gaps in your coverage. You'll want to inform your agent about changes such as:
Where you keep your RV parked when it's not in use – are you changing locations?

Additional people who may drive your RV – do you need to add more drivers to your policy?

Have you had new custom equipment installed in your recreational vehicle that may require added coverage?
Keeping the lines of communication open will help your insurance agent maintain the coverage you're expecting, meaning you'll have fewer worries during your next adventure on the open road.
We would love to help you find the right coverage for your recreational vehicle insurance needs. We are committed to answering any questions you may have so that we can find you an RV policy that keeps you safe, protected and stress-free while you travel.
With spring right around the corner, what are you waiting for? Contact us today to receive affordable and reliable choices from multiple companies suited to your unique circumstances.


---
Is Your Business Protected Against Sexual Harassment in the Workplace?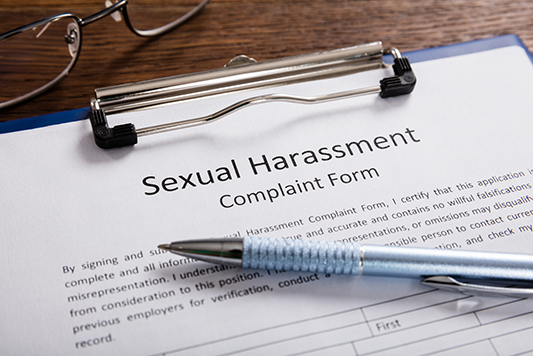 There are many complaints that employees and former employees can bring to your business that can wreak havoc on its very essence. Wrongful termination is one, and personal injury is another. A third situation that can cause your establishment a heap of trouble is a sexual harassment charge. Any time a person views an action or a comment as a sexual invitation or suggestion, that individual can go through the chain of command to get the person reprimanded who performed the act. A former employee can cause even more trouble than a person who intends to stay with the company. Your business may have to face public humiliation, massive fines and you may have to pay a settlement to the person who reported the act of sexual harassment. Employment practice liability coverage can have you covered, however. The following is some information about the product as it relates to sexual harassment and other negative items that may come against your place of business.
What Is Employment Practices Liability?
Employment practices liability coverage is an insurance policy that covers negative situations that occur during time work as an employer. The coverage pays for various aspects of the plaintiff's bills and may also cover legal fees, court costs and more.
Who Should Get EPL Insurance?
Any company can get EPL insurance, but it's most beneficial to small businesses and new business. The reason is that large corporations usually have the resources to have expensive attorneys on staff. These companies usually have massive insurance plans, as well. Not many of them see a need for additional insurance. However, small businesses don't have access to the same resources in most cases. Furthermore, new and small businesses are a bit more vulnerable because they may not have their policies and standards set up.
What Does EPL Insurance Cover
EPL insurance covers a vast assortment of complaints that may fall upon a company. One example of the type of complaint that a company may have is wrongful discharge. An ex-employee may claim that your business fired her for reasons that were not allowable by law. An example of such a person is the person's race, disability, religion or pregnancy status. EPL insurance can cover you if someone is claiming that you failed to promote that person even though she was qualified and appeared to be the best candidate for the job. Sexual harassment is, of course, another area where you may have trouble as a company from someone who feels as though she has been treated poorly. Sexual harassment comes in many forms. It could be anything from subtle stares to not-so-funny jokes, to outright requests for favors in exchange for promotions or special tasks. EPL insurance can assist you if you're dealing with such a situation.
How EPL Insurance Works
EPL works in a similar way to other insurance policies. As a business owner, you know best when it comes to choosing the amount of coverage that you would like for your establishment. You can get a small policy that's as low as $25,000, or you can get the highest possible policy that can cover you for hundreds of thousands. Whatever makes you feel safe is what you should get for your business.
If you happen to come across a lawsuit, you will have to pay your deductible before the insurance company pays you out. Your deductible could be $5,000 or more. Once you pay that, your benefits will activate, and the insurance company will start taking care of business for you.
EPL Insurance and Sexual Harassment
It's wise for you to have EPL insurance under your belt because you never know when someone is going to strike. You don't ever want to get caught up out there with no protection at all, wondering if this lawsuit is going to ruin your business professionally and economically.
How You Can Prevent Sexual Harassment Claims Within Your Company
The best way to protect yourself and your company against sexual harassment claims is to make sure that you educate your workers and management staff so that they will know how to avoid even appearing as if they are involved in sexually harassing someone. You will also need to make sure that you draft a standard set of rules and regulations so that your employees know that engaging in sexual misconduct can threaten their jobs. You can integrate it into their new hire training if you use computerized learning modules. The actors and actresses in these videos can give your employees a close-up That will decrease the probability of a sexual harassment case happening.
How EPL Insurance Can Help You fight a Sexual Harassment Claim
The insurance money that you get from your provider doesn't directly fight for you in a harassment case, but they can provide the funds that will allow you to hire a reputable attorney. That attorney can then fight for your rights or your innocence. In there is a conviction and a settlement that you have to pay, the insurance company can help you appease the victim and pay the amount that the courts require you to submit. It immediately lifts up any burdens that may be on you.
How to Get Employment Practice Liability Coverage Insurance
Contact O'Connor & Co. Insurance today to get a quote on EPL insurance. Just let someone know that you are interested in protecting your small business with that insurance, and the agent will take some information from you. They will then give you a quote of what you will have to pay if you want the insurance. You can decide to purchase it if the price quote sounds good to you. That's it. You'll have protection if anything happens. Getting a quote now is probably the smartest thing you could ever do. Agents are waiting to speak to you about this and get you set up with a new policy today.      


---