How to keep track of your belongings in case of a loss.
Home Inventory Is Important!
What if there is a loss …?    What if you have to itemize your personal property after a fire …?
Can you list everything you own from memory …?
The fact is most people own more things than they realize. It's easy to remember the cars, the computer, the TV. But what about that holiday china in the garage? Or every pair of shoes? Or every bag?
All of it is regarded as personal property for insurance purposes. And if your home is destroyed by fire or some other disaster, having a list of your possessions makes filing a claim easier — and helps you put your life back together.
Why should I complete a home inventory? What's the best way?
Comparing the value of your belongings to the "contents" limit listed in your policy helps you make sure you have enough insurance to replace them if they are lost, stolen or destroyed as a result of a covered loss. The easiest way to take an inventory is to use a video camera, recording and describing items as you walk through your house. Or, you can use a regular camera and create a home inventory checklist.
Here are a few tips:
Add brand names and descriptions where you can, especially on large-ticket items. Serial numbers are helpful to note.
Keep any receipts you have with the list to make the claims process easier.
Store your video or photo inventory offsite so you won't lose it if your house is damaged.
Update your personal property records when you purchase new furnishings and valuables.
Though the task may seem daunting, it's important to try. An incomplete inventory is better than nothing at all.
Use a video camera to record and audibly describe items as you move through your home. If you don't have access to a video camera, use a standard camera or phone camera.
Whether you use still photos or video to develop your inventory, include brand names and descriptions where possible, especially on high-cost items.
Keep any and all receipts on high-dollar purchases. Keep these receipts filed together with any instruction booklets, warranties, etc. that accompany the items.
Store your video or photo inventory offsite or back it up with an additional drive.
When you make new purchases, be sure to add them to your inventory.
How much insurance do I need?
We can assist you in analyzing your insurance needs and help you decide how to most effectively protect your personal property.
Finally, remember your homeowner's policy covers valuable items such as jewelry, furs, art and antiques, only up to set dollar amounts. If the cost of replacing them exceeds these limits, you may want to purchase scheduled personal property coverage.

---
Spring is coming. We write Recreational Insurance in Connecticut and Massachusetts
We Carry Recreational Vehicle Insurance in Massachusetts and Connecticut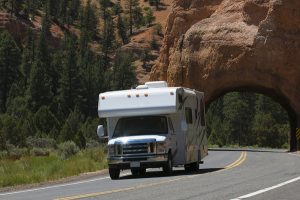 Although some days it feels like this snowy winter will never end, it's just a matter of time before Old Man Winter gives way to green grass, blooming flowers and the promise of new spring adventures. Whether you're looking forward to traveling across the country, or parking your recreational vehicle at your favorite campsite, there's no time like the present to begin planning your next getaway.While it's exciting to know that anything can happen out on the open road, it also means you'll need to plan ahead to protect yourself, your family and your vehicle.
RV insurance is a must-have when it comes to protecting your passengers, your vehicle and any belongings inside it. Since your RV will serve as both your vehicle and your home while you travel, some insurance companies will require additional coverage for RV liability, property damage and physical damage, consistent with both automobile coverage and coverage for a second home. That's our cue.we are ready to serve your recreational insurance needs, whether you're in Massachusetts or Connecticut.
As you consider your RV insurance options, here are a few things you may want to consider:
If you're using your RV for recreational use, it can be insured up to 250 days per year. This includes your motorhome, travel trailer, horse trailer or camper, as well.

Physical damage to an RV is rated based upon the cost of a brand new recreational vehicle. Some of them can cost upwards of six figures. This means it is vital to have enough coverage to protect your investment in the event of significant damage.

Any personal items in your RV won't be covered under your RV insurance. Instead, coverage comes from your homeowner's insurance. In the event of a break-in or vandalism to your personal items, you'll want to make sure you're comfortable with your deductible.

In the event of an accident while in motion, you'll need collision coverage. Comprehensive coverage provides additional protection in the event of other losses. For example, if a natural disaster causes a tree to fall onto your parked RV, you're covered. If your RV is a total loss, you may be able to choose how the claims are settled. So, be sure to speak to an insurance agent about the following options:
Replacement Cost: replace your insured recreational vehicle with a new one that is most like it
Stated value: the known market value, or actual cash value, of your vehicle
Agreed Value: a specific, insured amount, unaffected by current market value
Coverage varies by state, so make sure you know what is required with recreational insurance Massachusetts and recreational insurance Connecticut.

You may need to add vacation liability coverage to your policy if you plan to park your RV and use it as a temporary home.

Are you concerned about a breakdown? Request Roadside Assistance coverage. This will ensure your family would be safe, not stranded. Some policies even cover a hotel stay, meals or alternate transportation.

Do you have custom parts or equipment installed in your RV? If so, there are likely special coverages available to protect them in the event of damage or loss.

If you feel you need additional coverages for your unique needs, you may also invest in pet coverage, accident forgiveness or a diminishing deductible policy. The options are nearly endless!
As with any insurance coverage, there are upfront costs associated with RV coverage. While it's important to protect yourself and your family, it can be done without breaking the bank. We may be able to find you discounts – just ask! You may qualify for a safe driver discount or an original owner discount. You may be able to save through a package discount by insuring multiple items through the same company.
After you've chosen your recreational insurance coverage for Massachusetts or Connecticut, it's also important to keep your insurance agent apprised of changes. This will avoid accidental gaps in your coverage. You'll want to inform your agent about changes such as:
Where you keep your RV parked when it's not in use – are you changing locations?

Additional people who may drive your RV – do you need to add more drivers to your policy?

Have you had new custom equipment installed in your recreational vehicle that may require added coverage?
Keeping the lines of communication open will help your insurance agent maintain the coverage you're expecting, meaning you'll have fewer worries during your next adventure on the open road.
We would love to help you find the right coverage for your recreational vehicle insurance needs. We are committed to answering any questions you may have so that we can find you an RV policy that keeps you safe, protected and stress-free while you travel.
With spring right around the corner, what are you waiting for? Contact us today to receive affordable and reliable choices from multiple companies suited to your unique circumstances.


---
Backyard safety concerns for your loved ones.
As the weather warms and children start to play outside, homeowners should consider the liability concerns surrounding backyard playground equipment. Seemingly harmless items such as swing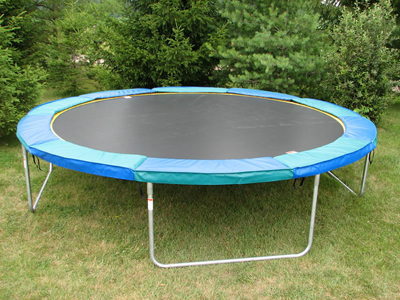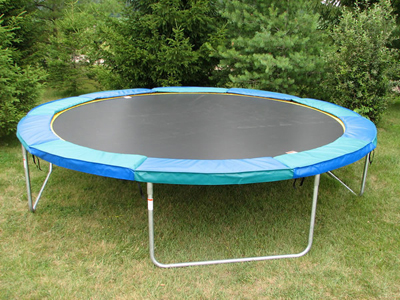 sets, slides, swimming pools, diving boards, trampolines or sandboxes can be a source of danger for small children and adults alike, and may open the homeowners to lawsuits and other legal action in the event of injury.   Homeowners should seriously consider adding a $1,000,000 or higher Umbrella Liability Policy to their portfolio to increase protection against Liability claims if they have any of these items in their yards.  This will minimize their out of pocket financial responsibility in the event of injury or death.
Slides are a major source of injuries in the backyard. Metal slides are particularly dangerous, as they can easily overheat in the sun and cause severe burns on small children, but plastic slides can still cause injuries. Children may fall over the side or attempt stunts on the slide. This type of equipment can be difficult to secure properly, which creates even more leeway for lawsuits. In especially hot weather, even plastic slides can heat up to unsafe temperatures and cause burns on small children.
Jungle gyms and play sets can also be put together incorrectly if assembled by an amateur, and caution should be used to prevent collapses. Play sets should always be placed on level ground, preferable with a soft, cushioned substrate surrounding the play area. Note that the substrate should always be placed after the play set has been secured and properly anchored to the ground. See manufacturer recommendations for information on anchoring and securing. Temperatures are a consideration for all play set equipment, regardless of the material it is made from. Metal bars get especially hot and can cause burns.
 Before digging in your yard to install your playset or swimming pool, ensure you call your utility companies to have lines marked. Failure to do so can result in damage to electric, sewer, internet, cable, and other lines, and can come with heavy fines and extensive damage to structures. It is also advisable to visit your local city hall to determine if any variances are needed to construct play structures in your backyard. If you have a homeowner's association, they'll also need to be contacted, as some HOAs have strict rules regarding play structures in yards and require permission, or outright ban their construction. Taking these steps prior to initiating any construction can keep you from paying fees or having to demolish your play structure.
 Trampolines are another dangerous backyard toy for small children. All trampolines should have safety netting, and weight limits should be strictly followed. Children should be properly instructed prior to jumping on the trampoline restrict the stunts or any  dangerous jumping activities.
Swimming pools carry very specific dangers, regardless of their size. Ensure all pools are enclosed with a tall fence and a locked gate, or are drained or covered nightly with any ladders or equipment stored separately. Individuals who cannot swim should never be near pools without supervision, and home owners should thoroughly check with their homeowners agent or their insurance policy itself to ensure their pool and any liability connected in injury or death is covered adequately. Care should be taken to restrict access to your pool to unauthorized users, as inebriated individuals are among the most likely to fall prey to an injury or fatal accident as a result of access to an unsupervised pool.
All equipment should be inspected frequently for loosened joints, failure of structural integrity, splinters, and other damage resulting from use or weather. Prevention is the best way to ensure injuries are kept to a minimum. In addition to inspection, children should be trained to report any damage they notice or cause while playing to an adult immediately. Equipment should be repainted frequently to reduce damage, wear, and the possibility of splinters. If possible, look to replace wooden structures with plastic, especially in humid areas or places with large wood eating insect populations.
 If cooking or burning fires in your backyard, always remove dry debris from the area before lighting the fire. Check that your fire will have adequate ventilation and is not against flammable materials. Use a screen or other means to keep small children and pets away from the fire, as they may not understand verbal warnings about the heat from fires. Always be aware of grease, and have a fire extinguisher available to put out unexpected sparks or fires. Check to ensure your fire extinguisher is properly rated for the type of fire you will be dealing with- grease fires must be put out with a different type of extinguisher than those burning wood or paper.
Homeowners insurance generally comes with some liability coverage for individuals visiting the home, but this coverage may or may not be adequate to protect your assets in the event of a lawsuit or claim. Clients can visit their Massachusetts insurance agent for information on how to document valuables, determine net worth, and calculate how much insurance coverage is needed to limit liability.
Umbrella policies are a great option for those seeking a additional layers of liability protection,  especially since homeowners policies are limited on what they will or will not cover.

---
Can you really cough away a heart attack? Hoax or Real?
Is the Self CPR advise going around the internet Real? Is it true or is it false? The answer could be the difference between life and death.
For years now, there has been an email out there that has gone around the internet millions of times. It is about how a person that is suffering a heart attack can perform a type of "self CPR" that can save their life. The email contains several pieces of misinformation however, the most significant being that if the person coughs repeatedly and "very vigorously," it will help his blood continue to circulate. The idea is that the pressure of vigorous coughing supposedly helps one to "regain a normal heart rhythm," and the effect gives the person time to reach a hospital.
The problem with this approach is that it's ineffective at treating heart attacks, and a person's priority upon noticing heart attack symptoms should be calling 911, not performing self CPR.
How Heart Attacks and Cardiac Arrests Work
The writer of the email clearly didn't have a full understanding of heart attacks. The email mentions that with a heart attack, the person's heart is beating improperly, which will lead to the person feeling faint and losing consciousness in approximately 10 seconds. An irregular heartbeat and loss of consciousness would be a sign of cardiac arrest, not a heart attack. A heart attack is when blood flow ceases to, at least one, part of the heart, whereas a cardiac arrest is when the heart doesn't contract properly and eventually stops beating.
Symptoms of a heart attack can vary, but it's unlikely to cause sudden unconsciousness, so there's no need to attempt self CPR by coughing. Instead, if a person experiences any of the common heart attack symptoms, such as chest pain, shortness of breath, heavy fatigue or nausea, he should call 911 and get to the hospital right away for treatment. Taking aspirin is a good idea, but here too, seeking emergency treatment should also be the first priority.
The procedure for handling cardiac arrest is the same, the person should call 911 and get to a hospital the moment they notices symptoms. Cardiac arrest symptoms include chest pain, shortness of breath, nausea and an irregular heartbeat. While time is of the essence whether dealing with a heart attack or cardiac arrest, it's even more important with cardiac arrest, as it can lead to death quickly left untreated.
CPR Performed by a Bystander Can Help
If a person becomes unconscious due to cardiac arrest, then CPR can make a huge difference in terms of his survival. Self CPR from coughing won't help and certainly isn't of use once a person loses consciousness because they won't be able to cough, anyway. If there is a bystander available to perform CPR, that can keep oxygen going to the brain during the crucial time before an ambulance arrives. Of all the body's organs, the brain is the one that is most vulnerable to oxygen deprivation, and performing CPR can keep oxygen flowing. The standard treatment for cardiac arrest is using an automated external defibrillator (AED) on the person. The AED delivers an electric shock to the heart which causes it to restart and begin beating normally again.
Origins of the Self CPR Hoax
So, the question is……is "self CPR" real?" Clearly, the answer is a resounding… NO. The email is a hoax and the social media attention this hoax has received has taken on a life of its own. So, where did this idea come from?
There technically is such a thing as cough CPR. Nurses or doctors sometimes have patients perform cough CPR when patients are having cardiac catheterization and an irregular heartbeat occurs. The nurse or doctor will have the patient cough hard every couple seconds to remain conscious during the beginning of treatment. However, this does not always work, and it's only intended to keep the patient conscious and has no affect at all on the irregular heartbeat.
A Better Way to Keep the Heart Healthy
The best thing a person can do when it comes to symptoms of heart attack is take preventative measures to avoid them in the first place. That means living a healthy lifestyle with physical activity and the right diet. If a person is concerned about the possibility of heart disease, they should visit a doctor for a thorough checkup, especially if there is a family history of heart disease.
Not every heart attack is preventable however, so people also need to know the warning signs. Recognizing the symptoms of a heart attack and calling 911 gives everyone the best chance of survival.
---
How to protect yourself against Identity theft.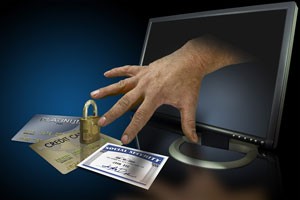 How Identity Theft Insurance Helps Pick Up the Pieces
If you have never had your identity stolen, consider yourself lucky. Identity theft happens to more than 9 million people each year according to the Federal Trade Commission. Worse yet, victims have to spend their own time, money and resources to clear their names and correct their credit histories and financial records. It's a time-consuming process and can take years to fix.
Preventing Identity Theft
You can prevent identity theft by taking preventative measures such as being careful how you use your credit cards online. Don't click on links in emails from unknown sources, and never buy from a strange site without first researching its reputation. Other ways to prevent identity theft include:
Using an off-site postal mailbox to send out your mail
Carrying your license and Social Security card separately
Tracking your credit history regularly with one of the three credit bureaus
Insuring Against Identity Theft
Although it cannot prevent identity theft, having insurance can help in case it happens to you. To combat the severe consequences related to identity theft, some companies now offer insurance at a low cost per year. It may not cover the monetary losses from someone stealing your credit card, but it will cover the cost and time spent when restoring your credit and reclaiming your identity.
Some insurance companies offer policies that include identity theft coverage while others provide stand-alone policies with limits up to $15,000. Identity theft coverage deals with expenses like:
Time off work
Attorney fees
Forensic Accounting fees
Investigative service fees
Paying high phone bills
The cost of sending certified mail
The Benefits of Identity Theft Insurance
If you have a homeowner's insurance policy, you may already have coverage for identity theft. It's important to review your terms before seeking a stand-alone policy from another company. Having identity theft insurance provides numerous benefits and helps you cancel and reopen accounts to get your credit report back in good standing with all three major credit agencies.
The Insurance Information Institute found that identity thieves stole more than $16 billion from almost 13 million Americans in 2014. It can happen to anyone, it can happen to you but identity theft insurance can help pay for many of the expenses incurred to reclaim your identity, credit rating and lost time dealing with the aftermath.

---
Why you need an Umbrella Policy for Personal Insurance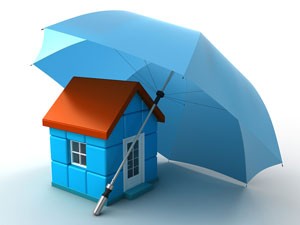 Many people make the mistake of believing that their primary insurance policies provide all of the financial protection that they need. In fact, while your homeowners or auto insurance policy are the critical first line of defense, they are only providing basic protection.  They do not provide the ultimate level of financial protection that might be necessary.
When you need the most comprehensive coverage  available to protect you and your family, you would do well to consider an umbrella policy. People who invest in personal umbrella policy's do so for these important reasons:
Lawsuits
It is very common for accident victims to take legal action in court. If you find yourself the target of a lawsuit, you would be protected against high judgment amounts with an umbrella policy. Judgements in excess of your primary policy limits would not be covered without this essential additional layer of protection.
Asset Protection

Without an umbrella policy, lawsuit plaintiffs awarded a judgment against you can rightfully come after your Home and other assets. Along with having your income garnished, they could also lay claim to your cars, boats, and any other valuable. An umbrella policy keeps those assets intact and protects them from being seized in a lawsuit.
Applicability
Umbrella policies are available to anyone and everyone. While once a resource reserved primarily for business owners and the very wealthy, today these policies are ideal for you as well.  Here are a few more reasons you may need this important protection:
If you have a high-profile or high paying job

if you own rental properties

if you own watercraft, or ATVs

if you have a pool or other recreational activities that occur on your property

if you own a waterfront home or farm

if you have teenage drivers in the family
All of these scenarios can cause you to be exposed to litigation in court if an accident occurs in your home, on your property, or during the use of one of your vehicles. The umbrella policy would protect your income and assets and cover the expenses that are left unpaid by your other policies.
Affordability
If you have held off investing in an umbrella policy out of concern for its cost, it's time to reconsider….these policies are now more affordable than ever. You can purchase a $1 million umbrella for as little as $200 a year. The affordability of these policies make them an option you should not put off any longer for you and your family.
Your basic insurance policies alone may not cover your financial obligations entirely. When you want to protect your family and your assets completely, consider buying a personal umbrella policy.


---