Prioritizing your health and wellbeing in the wake of anxiety and fear over concerns about Coronavirus Covid-19.
Dear O'Connor & Co. community member,
As new cases of the coronavirus (CoVid-19) are reported in the United States and around the world, we would like to share some steps we can all take, as a community, to keep both ourselves, our friends and family safe. Our immune system works best when we get enough sleep, hydrate, eat right and alleviate  stress. I'd like to acknowledge that we're in a stressful time of uncertainty right now. It's important as part of your personal wellness to keep your stress levels down. If you are well, physical activity is a great way to reduce stress.   So tune out for a while each day….. set time and space AND STRESS aside so you can connect with your body and simply breath.
To keep our office clean, safe and sanitary all doorknobs and other high-touch surfaces are being cleaned several times each day with disinfectant. Tissues and hand sanitizer are available for our employees and visitors (and will be for as long as they can be replenished).
If you are exhibiting any signs of illness please take note of the following alternative options.  To ensure that our office space remains safe for our customers and employees , we ask for your cooperation with the following:
Please understand that it is rarely necessary to come into the office to be able to transact business with us.  You can chat with us on-line at oconnorinsurance24-7.com  /   you can email us and a complete listing of our email addresses are also available on-line.   You can give us a call at 508-943-3333.  Claims can be taken on-line or over the phone.  Payments can be made on line and a complete listing of each carriers billing department is located on our web site as well . 
We can all help each other in this time of anxious uncertainty with just a few simple steps:
If you are sick, stay home and communicate with us alternatively.  Use these alternative communication or business transaction channels (outlined above). 
Make sure that you always cover your sneeze or cough. 
Avoid touching your face. 
Use a hand sanitizer and wash your hands with soap and water for at least 30 seconds frequently throughout the day.
Stay hydrated.  It can limit the ability of disease to enter your lungs. Health expert on limiting coronavirus risk: 'Get sleep, stay hydrated, wash your hands'
Please let me know if you have questions or concerns and for updates and additional information regarding Covid-19 please visit these websites:
https://portal.ct.gov/coronavirus
Information on the Outbreak of Coronavirus Disease 2019 (COVID-19)  https://www.cdc.gov/coronavirus/2019-nCoV/index.html
Thank you for your understanding.
Dan O'Connor
President
O'Connor & Co. Insurance Agency, Inc.
---
Can you really cough away a heart attack? Hoax or Real?
Is the Self CPR advise going around the internet Real? Is it true or is it false? The answer could be the difference between life and death.
For years now, there has been an email out there that has gone around the internet millions of times. It is about how a person that is suffering a heart attack can perform a type of "self CPR" that can save their life. The email contains several pieces of misinformation however, the most significant being that if the person coughs repeatedly and "very vigorously," it will help his blood continue to circulate. The idea is that the pressure of vigorous coughing supposedly helps one to "regain a normal heart rhythm," and the effect gives the person time to reach a hospital.
The problem with this approach is that it's ineffective at treating heart attacks, and a person's priority upon noticing heart attack symptoms should be calling 911, not performing self CPR.
How Heart Attacks and Cardiac Arrests Work
The writer of the email clearly didn't have a full understanding of heart attacks. The email mentions that with a heart attack, the person's heart is beating improperly, which will lead to the person feeling faint and losing consciousness in approximately 10 seconds. An irregular heartbeat and loss of consciousness would be a sign of cardiac arrest, not a heart attack. A heart attack is when blood flow ceases to, at least one, part of the heart, whereas a cardiac arrest is when the heart doesn't contract properly and eventually stops beating.
Symptoms of a heart attack can vary, but it's unlikely to cause sudden unconsciousness, so there's no need to attempt self CPR by coughing. Instead, if a person experiences any of the common heart attack symptoms, such as chest pain, shortness of breath, heavy fatigue or nausea, he should call 911 and get to the hospital right away for treatment. Taking aspirin is a good idea, but here too, seeking emergency treatment should also be the first priority.
The procedure for handling cardiac arrest is the same, the person should call 911 and get to a hospital the moment they notices symptoms. Cardiac arrest symptoms include chest pain, shortness of breath, nausea and an irregular heartbeat. While time is of the essence whether dealing with a heart attack or cardiac arrest, it's even more important with cardiac arrest, as it can lead to death quickly left untreated.
CPR Performed by a Bystander Can Help
If a person becomes unconscious due to cardiac arrest, then CPR can make a huge difference in terms of his survival. Self CPR from coughing won't help and certainly isn't of use once a person loses consciousness because they won't be able to cough, anyway. If there is a bystander available to perform CPR, that can keep oxygen going to the brain during the crucial time before an ambulance arrives. Of all the body's organs, the brain is the one that is most vulnerable to oxygen deprivation, and performing CPR can keep oxygen flowing. The standard treatment for cardiac arrest is using an automated external defibrillator (AED) on the person. The AED delivers an electric shock to the heart which causes it to restart and begin beating normally again.
Origins of the Self CPR Hoax
So, the question is……is "self CPR" real?" Clearly, the answer is a resounding… NO. The email is a hoax and the social media attention this hoax has received has taken on a life of its own. So, where did this idea come from?
There technically is such a thing as cough CPR. Nurses or doctors sometimes have patients perform cough CPR when patients are having cardiac catheterization and an irregular heartbeat occurs. The nurse or doctor will have the patient cough hard every couple seconds to remain conscious during the beginning of treatment. However, this does not always work, and it's only intended to keep the patient conscious and has no affect at all on the irregular heartbeat.
A Better Way to Keep the Heart Healthy
The best thing a person can do when it comes to symptoms of heart attack is take preventative measures to avoid them in the first place. That means living a healthy lifestyle with physical activity and the right diet. If a person is concerned about the possibility of heart disease, they should visit a doctor for a thorough checkup, especially if there is a family history of heart disease.
Not every heart attack is preventable however, so people also need to know the warning signs. Recognizing the symptoms of a heart attack and calling 911 gives everyone the best chance of survival.
---
Dan explains reasons to choose a local insurance agency
---
How to stop telemarketers from calling your cellphone and home phone.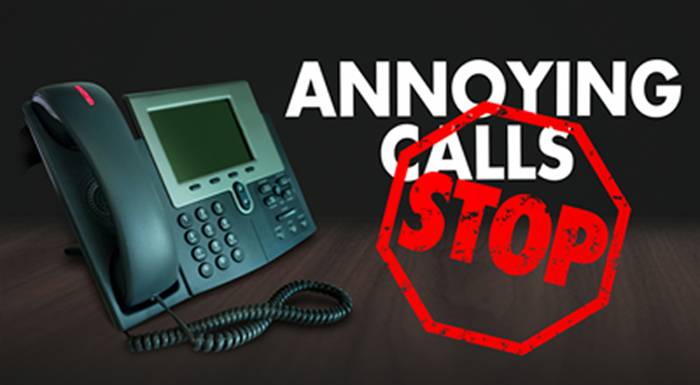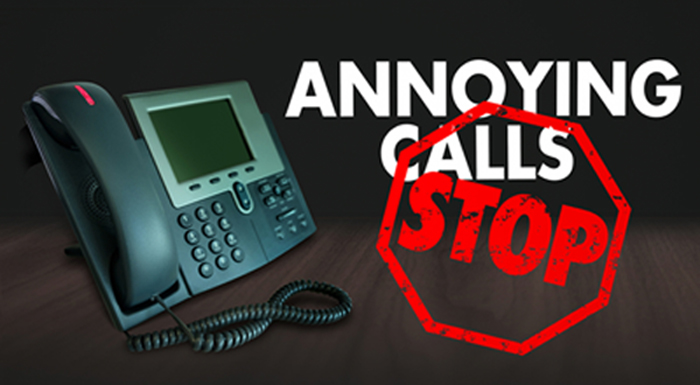 Are you sick of getting those annoying tele-marketing phones calls at home or on your cellphone? You have the power to stop them. Here is a link to The National Do Not Call Registry www.donotcall.gov. It is simple. You can do it by calling them or you can do it online by following the simple instructions on their website.
---
Alliance Main St. re-elects Rich Webber as President.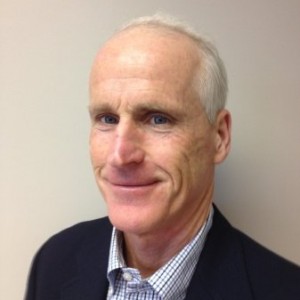 Board Members of Alliance Main Street unanimously RE- ELECTED Richard Webber as President to serve for another three-year term. A 36 year veteran of the insurance industry, Webber possesses in depth knowledge of sales, insurance products and agency operations. After graduating from college, Rich joined Aetna Life and Casualty as an underwriter, supervisor and marine specialist. After six years at Aetna he joined a local agency and became eventual co-owner of Webber & Grinnell Insurance Agency Inc. Over the years, he has been involved with the Mass Agents Association, local educational events and numerous industry and company advisory boards.
Alliance Main Street Group is an association of 12 Massachusetts based Independent Agents with expertise and reputations as true insurance industry leaders and professionals. The group aligns themselves in order to take advantage of expanded company relationship market offerings and idea exchanges. The goals of the group will continue to be an extended reach to provide the best services, product value and coverage for all agent member policy holders.
---
Happy 25th Birthday to us! Help us celebrate and let us be of service to you.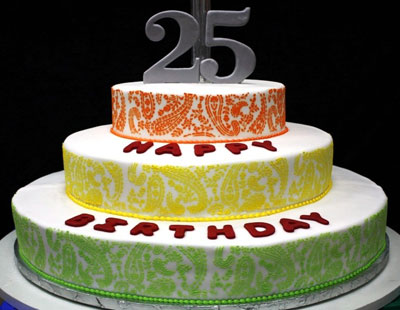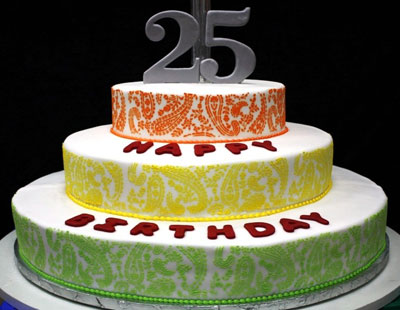 You can buy insurance almost anywhere. Any insurance agent can cover your home, family or business and protect you from loss. The issues revolve around cost, location of service, what service you can expect, and what that insurance company will do when you need help. Unfortunately, most of the contact people receive from their insurance agents focuses on selling new or more expensive products. Not so with us. We build loyalty and meet the needs of our customers without pressure and at a reasonable cost.
You buy insurance for protection. Pick a large agency and you disappear into their computer and become a number. Select a local agency, such as O'Connor and Company, and get "World Class in Central Mass." We can provide cheap home insurance and other alternatives. Because we have focused our efforts for 25 years in Dudley and Webster, we provide superior service. We have the loyalty of more than 5,000 repeat customers to prove it.
Our goal isn't just to sell you auto, home or business insurance. Those are merely the products we handle. Our goal is to build a relationship with you, our customer, that transcends coverage, claims and numbers. We treat you as family and invite you to consider us a part of your community.
Having an insurance product is worthless if you need service and cannot get it. We provide the service you need, when you need it. We're available 24/7. You can reach us by phone (508-943-3333). We're local. We're family. In fact, look at our website: www.oconnorinsurance24-7.com and you'll learn about our mission, vision and values. Others may have similar perspectives, but you'll not find anyone who spells it out quite like we do. Look carefully and you'll see that we've committed ourselves to long-term relationships and communication. In other words, we'll talk with you regularly to understand your needs, give advise based on what we've learned through training and development and make sure that we do things right the first time.
For that reason, we look forward to hearing from you. It is our vision that we will be the organization you can trust to help meet your challenges. And when we talk, you can rest assured that what we share will be accurate, timely and applicable directly to you. We aren't just out to make a buck by selling you something you don't need. We are here to ensure that you have the right protection at the best possible price, and if we can find something better, you'll hear from us.
We know that to have a business, we must have customers. But it isn't enough to sell you a protection product and leave. We want you to question us about your needs. Because our associates are always learning about new products and services, we can even provide better answers than your brother-in-law.
We've been doing it this way for a quarter century in Central Massachusetts. We have to be doing something right. Call us today.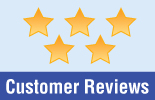 Click on link to see what others think.
---
Trusted Choice® App for Smartphones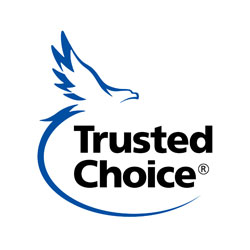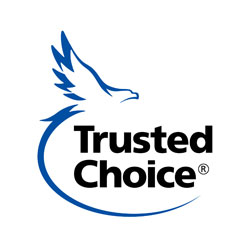 Get a free mobile application for your smartphone or tablet computer from O'Connor & Co. Insurance Agency, Inc..
The new mobile application makes it easier than ever for you to get in touch with us! The application gives you the ability to build and keep keep an inventory of your personal possessions in the event of a fire or theft. It allows you to easily document a car accident with photos and other important information, step by step. It contains helpful consumer insurance tips, and it makes it ever so easy to communicate this and any other information with us.
The mobile app is available in the iTunes store for use on iOS devices such as iPhones and iPads, and in the Google Play store for use on Android phones and tablet computers. It is a free download..
The new mobile app is built for consumers and branded for Trusted Choice agencies. It gives consumers one-click access to Trusted Choice agents and insurance information.
---
Why use independent agent vs. a direct writer for your Insurance?
What is the first thing you think about when you need insurance? We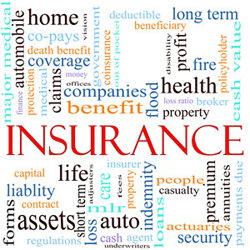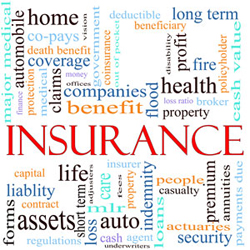 think one of the first considerations is deciding weather to go it alone with a "direct writer" or to have an "independent agent" on your side.
Direct writers
What is a direct writer? A direct writer issues policies for only one company. They work for only one company and represent only that company. With a direct writer there is no choice or means of competition, you have only one company to choose from. Having a direct writer can affect you at the time of claim. The direct writer works for the insurance company and will remain loyal to them at the time of claim. There is no insurance agent working for you, loyal to you and only you, in your relationship with a Direct Writer.
Independent Agents
An independent agent doesn't work for any single insurance company. He or she represents multiple companies from which he/she will shop for you. With more choices available, your insurance agent is more likely to find the perfect fit for your specific needs. If you experience problems with one company, your independent agent can easily find another one for you. Your Independent agent will go to bat for you if you need to make a claim.
Benefits of independent agents
You can develop a valuable relationship with your independent insurance agent and knowing your needs and unique circumstances is important in the insurance relationship. You are a person instead of a number. The direct writer's first duty is to their employer. A direct writer is a captive agent because he/she can only offer you one company. The independent agent offers you multiple plans from multiple companies. Because he or she can work with different companies, your independent agent can secure multiple pricing and coverage options. With an Independent Agent if your insurance needs change there are more options to address these changes. With an independent agent, you get personalized claims service because you deal with people you already know, not strangers. He or she will work with you in the event of a claim. Because he or she works with many different companies, your agent is a one-stop shopping center!
Which one is right for your needs?
If you only need or want one insurance pricing or coverage option, a direct writer may be ok. Have your insurance needs changed much in the past years? Do you expect much change in the future? If you want to preserve the option to change plans, or companies easily, an independent insurance agent is best. Do you like a lot of options when choosing an insurance plan? An independent agent provides many options.
Choosing an insurance plan right for your needs is hard work. Make it easier by finding the right kind of agent for you. Unless you prefer limited choices and foresee little change in your needs, an independent insurance agent is your best bet.
---
When you refer a new customer we will make a donation to a good cause.
We want to thank all our customers who referred new customers to O'Connor & Co. Insurance Agency, Inc. as well as those other folks who "Liked Us" on Facebook. As a result of your recent business and your referrals, we made donations to The Boys & Girls Club of Webster/Dudley.
How it works.
Refer a customer and we will donate $25.00 to the Webster/Dudley Boys & Girls Club. For more information click here.
Thank you for your continued business.
The greatest compliment a customer can give us is a referral.
---
What a year so far! Thank you for choosing O'Connor & Co. Insurance.
What a year 2011 turned out to be! It's hard believe that our year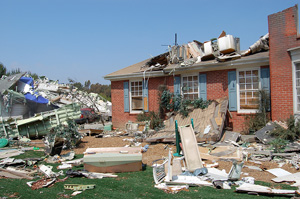 was filled with all types of weather-related events. Here is a review of some of the events that occurred for which we had you covered and insured along the way.
In January and February, the snow came, and came, and came! It seemed like it would never stop! One snowstorm after another caused accidents on our roads and ice dams in our homes and businesses. It was the most expensive winter damage in years. We were all more than happy to welcome spring.
In June, tornadoes hit all the way from Springfield to Worcester, which left thousands without power and even with homes.
In August, an earthquake hit the northeast and it's brunt was felt all throughout the region. Who can forget Hurricane Irene which caused massive flooding, wind damage and power outages to thousands of people?
Most people would consider this more than enough of bad weather for a decade! However, in this year of varied inclement weather, we had trick-or-treaters braving the snowy streets and sidewalks to collect their Halloween goodies. This October snowstorm caused more power outages, school cancellations and left us wondering if what is next. The good news is that November led to record warmth throughout the region. We can all hope for a mild winter this up coming season.
In spite of all these disasters, we all made it though it together. At O'Connor Insurance, we are glad to "weather the storm" with you, our customers.
---