Massachusetts Hands-Free Cell Phone Driving Law: What You Need to Know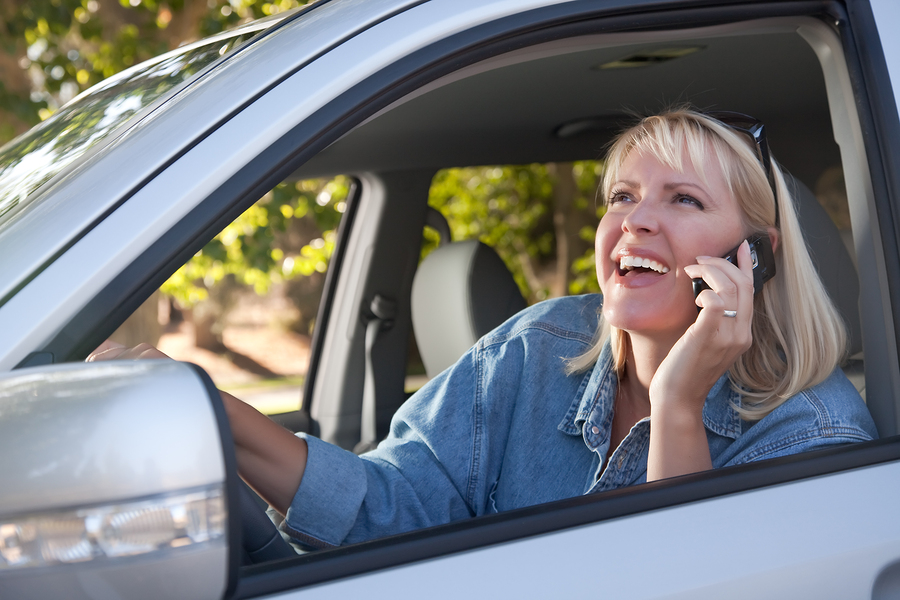 The new Massachusetts law requiring hands-free use of all mobile devices while driving goes into effect on February 23, 2020.
No more holding your cell phone while driving. You can now be pulled over and ticketed simply for holding a cell phone or other mobile devices while driving.
There will be significant fines for offenses and multiple offenses will result in surcharges that can impact your insurance premiums. The costs can be substantial.
The law was passed to increase road safety by deterring distracted driving. While it's best to avoid cell phone use while driving, there are circumstances where you may find it necessary to use a mobile phone or device. Be sure that you fully understand the impacts of this new law and your devices are properly equipped to legally be used while driving.
---
How to Protect Yourself from Uninsured and Under-insured Motorists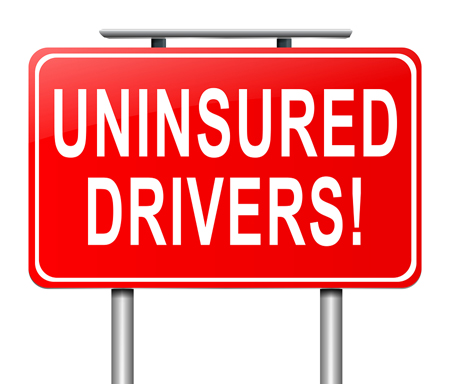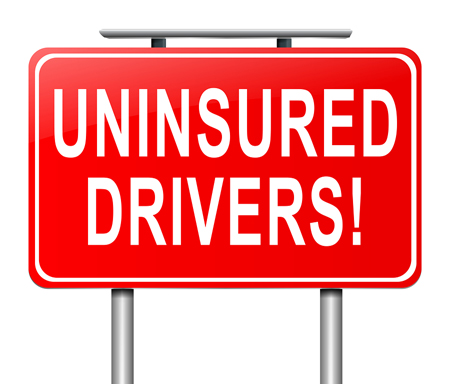 This might be the scariest number you see today. According to the Insurance Research Council, ONE out of SEVEN drivers on the road in the United States has no insurance coverage at all. Others who might be carrying insurance are still allowed to carry limits so low that they wouldn't come close to compensating you or your passengers should there be serious bodily physical harm.
For drivers who are legally insured, this is a truly frightening statistic. When you consider how expensive the fallout from a car accidents can be, taking into account everything: medical, property damage, vehicle damage, time lost from work, final expenses…etc, these costs quickly escalate into amounts even above average earners could never afford out-of-pocket.
What are the options available to protect yourself from uninsured or under insured drivers?
Keep reading, please.
The Problem With Insurance Requirements…
We need to confront reality before it confronts us. Let's face it. There will always be drivers who will decide not to maintain insurance coverage at all. If you have an accident with one of these folks, and there is bodily injury, then Uninsured and Under insured motorist insurance is the best way to protect you and your passengers financial security.  Even if you have excellent health insurance those kind of policies are not designed to compensate you for all that you may lose.  While most states require proof of insurance in order to register a car, there are too many ways around this law for you to depend solely on THE LAW to protect you.  You need to protect yourself. In order to do this, insurers offer optional limits for uninsured and under insured motorist coverage. Beyond being just a good idea, these optional higher limits should be part of your required auto insurance protection package.
What if you are involved in an accident with a driver who is legally covered but the amount of coverage they carry falls below the cost of the damages they cause? That's a real problem, unless you've taken the proactive step of insuring yourself against Under-insuredmotorists. If you have not, the likely source for covering these additional costs may very well be YOU.
The Bottom Line
It's unfortunate that we have so many people who choose not to take financial responsibility for their negligent actions on the roads.  This is the sad reality of life today but that does not mean you have to go unprotected. You CAN and should protect yourself by making sure you have adequate Uninsured and Underinsured limits on your auto insurance policy.   Discuss this very important coverage question with an experienced agent, like those at O'Connor & Co Insurance Agency. On-Line or on the phone we are always available for a one on one conversation.

---
Spring is coming. We write Recreational Insurance in Connecticut and Massachusetts
We Carry Recreational Vehicle Insurance in Massachusetts and Connecticut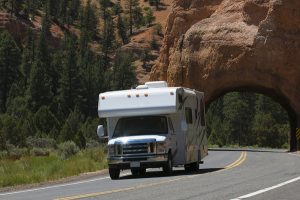 Although some days it feels like this snowy winter will never end, it's just a matter of time before Old Man Winter gives way to green grass, blooming flowers and the promise of new spring adventures. Whether you're looking forward to traveling across the country, or parking your recreational vehicle at your favorite campsite, there's no time like the present to begin planning your next getaway.While it's exciting to know that anything can happen out on the open road, it also means you'll need to plan ahead to protect yourself, your family and your vehicle.
RV insurance is a must-have when it comes to protecting your passengers, your vehicle and any belongings inside it. Since your RV will serve as both your vehicle and your home while you travel, some insurance companies will require additional coverage for RV liability, property damage and physical damage, consistent with both automobile coverage and coverage for a second home. That's our cue.we are ready to serve your recreational insurance needs, whether you're in Massachusetts or Connecticut.
As you consider your RV insurance options, here are a few things you may want to consider:
If you're using your RV for recreational use, it can be insured up to 250 days per year. This includes your motorhome, travel trailer, horse trailer or camper, as well.

Physical damage to an RV is rated based upon the cost of a brand new recreational vehicle. Some of them can cost upwards of six figures. This means it is vital to have enough coverage to protect your investment in the event of significant damage.

Any personal items in your RV won't be covered under your RV insurance. Instead, coverage comes from your homeowner's insurance. In the event of a break-in or vandalism to your personal items, you'll want to make sure you're comfortable with your deductible.

In the event of an accident while in motion, you'll need collision coverage. Comprehensive coverage provides additional protection in the event of other losses. For example, if a natural disaster causes a tree to fall onto your parked RV, you're covered. If your RV is a total loss, you may be able to choose how the claims are settled. So, be sure to speak to an insurance agent about the following options:
Replacement Cost: replace your insured recreational vehicle with a new one that is most like it
Stated value: the known market value, or actual cash value, of your vehicle
Agreed Value: a specific, insured amount, unaffected by current market value
Coverage varies by state, so make sure you know what is required with recreational insurance Massachusetts and recreational insurance Connecticut.

You may need to add vacation liability coverage to your policy if you plan to park your RV and use it as a temporary home.

Are you concerned about a breakdown? Request Roadside Assistance coverage. This will ensure your family would be safe, not stranded. Some policies even cover a hotel stay, meals or alternate transportation.

Do you have custom parts or equipment installed in your RV? If so, there are likely special coverages available to protect them in the event of damage or loss.

If you feel you need additional coverages for your unique needs, you may also invest in pet coverage, accident forgiveness or a diminishing deductible policy. The options are nearly endless!
As with any insurance coverage, there are upfront costs associated with RV coverage. While it's important to protect yourself and your family, it can be done without breaking the bank. We may be able to find you discounts – just ask! You may qualify for a safe driver discount or an original owner discount. You may be able to save through a package discount by insuring multiple items through the same company.
After you've chosen your recreational insurance coverage for Massachusetts or Connecticut, it's also important to keep your insurance agent apprised of changes. This will avoid accidental gaps in your coverage. You'll want to inform your agent about changes such as:
Where you keep your RV parked when it's not in use – are you changing locations?

Additional people who may drive your RV – do you need to add more drivers to your policy?

Have you had new custom equipment installed in your recreational vehicle that may require added coverage?
Keeping the lines of communication open will help your insurance agent maintain the coverage you're expecting, meaning you'll have fewer worries during your next adventure on the open road.
We would love to help you find the right coverage for your recreational vehicle insurance needs. We are committed to answering any questions you may have so that we can find you an RV policy that keeps you safe, protected and stress-free while you travel.
With spring right around the corner, what are you waiting for? Contact us today to receive affordable and reliable choices from multiple companies suited to your unique circumstances.


---
Dan explains reasons to choose a local insurance agency
---
Text and Driving stories that have a huge impact
Here are some stories about distracted driving and what price we all pay for this bad habit.
"Warning these videos are disturbing."
Here is a true story about Liz Marks texting and driving and how it changed her forever.

Slow motion video of a crash.
Distracted Teen drivers are the number one offenders.
OPEN YOUR EYES – DISTRACTED DRIVING PSA
---
Why you need an Umbrella Policy for Personal Insurance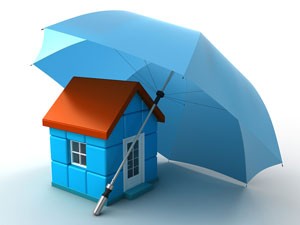 Many people make the mistake of believing that their primary insurance policies provide all of the financial protection that they need. In fact, while your homeowners or auto insurance policy are the critical first line of defense, they are only providing basic protection.  They do not provide the ultimate level of financial protection that might be necessary.
When you need the most comprehensive coverage  available to protect you and your family, you would do well to consider an umbrella policy. People who invest in personal umbrella policy's do so for these important reasons:
Lawsuits
It is very common for accident victims to take legal action in court. If you find yourself the target of a lawsuit, you would be protected against high judgment amounts with an umbrella policy. Judgements in excess of your primary policy limits would not be covered without this essential additional layer of protection.
Asset Protection

Without an umbrella policy, lawsuit plaintiffs awarded a judgment against you can rightfully come after your Home and other assets. Along with having your income garnished, they could also lay claim to your cars, boats, and any other valuable. An umbrella policy keeps those assets intact and protects them from being seized in a lawsuit.
Applicability
Umbrella policies are available to anyone and everyone. While once a resource reserved primarily for business owners and the very wealthy, today these policies are ideal for you as well.  Here are a few more reasons you may need this important protection:
If you have a high-profile or high paying job

if you own rental properties

if you own watercraft, or ATVs

if you have a pool or other recreational activities that occur on your property

if you own a waterfront home or farm

if you have teenage drivers in the family
All of these scenarios can cause you to be exposed to litigation in court if an accident occurs in your home, on your property, or during the use of one of your vehicles. The umbrella policy would protect your income and assets and cover the expenses that are left unpaid by your other policies.
Affordability
If you have held off investing in an umbrella policy out of concern for its cost, it's time to reconsider….these policies are now more affordable than ever. You can purchase a $1 million umbrella for as little as $200 a year. The affordability of these policies make them an option you should not put off any longer for you and your family.
Your basic insurance policies alone may not cover your financial obligations entirely. When you want to protect your family and your assets completely, consider buying a personal umbrella policy.


---
Massachusetts law requiring headlights and tail lights to be on when raining or foggy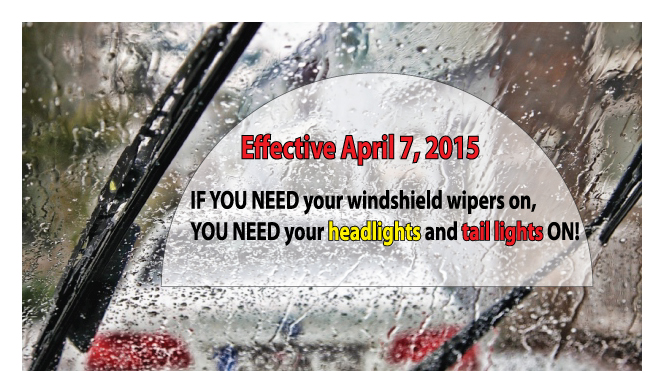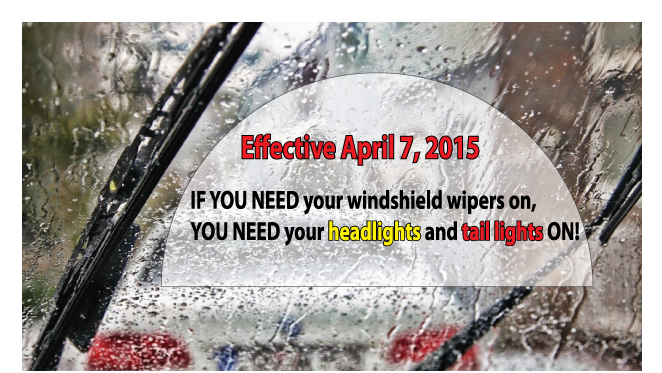 Effective April 7, 2015, a new MA law requires that you turn on your headlights and tail lights whenever you turn on your windshield wipers. The new law also requires YOU to use your headlights and tail lights when visibility is less than 500 feet. Failure to follow the new law could result in a ticket AND and insurance surcharge. So, please remember to Let Your Lights Shine….when it's rainy or foggy.
---
Information about ride sharing and the risks you might be taking.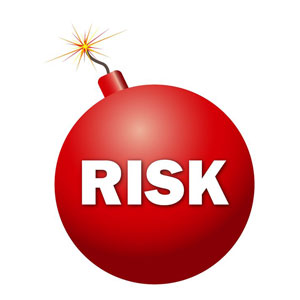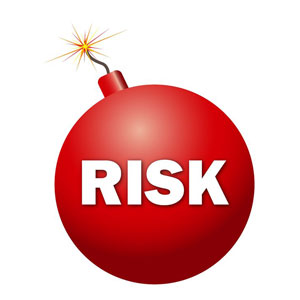 Ride Sharing – A dangerous business activity you might want to be informed on.
Ridesharing is gaining in popularity because it is more convenient than calling a taxi. It also provides those with insured automobiles a way to earn some extra money. Before you decide that you would like to engage in this business activity, you might wish to inform yourself about some of the unpleasant things that are happening in this industry.
Who Can Participate in Ridesharing?
In order to participate in this venture, you must have automobile insurance, but it would be to your advantage to read the fine print first. Much of the most important coverage on your personal auto insurance policy is excluded while a vehicle is being used for "public or livery conveyance."
A public or livery conveyance is when you use your vehicle to transport people in exchange for a fee or money. Whenever coverage is excluded, as with the "public or livery conveyance exclusion", you will be personally liable for damages or injuries caused by you while in the process of performing your ride-share duties.
Does the Company Carry Liability Insurance?
Some ride-share companies provide excess liability insurance for their drivers. Uber is one of those companies. It carries a $1 million liability policy, in excess of, your own personal liability coverage. However, this does not mean that you will always be covered. If the right circumstances present themselves, you may be entirely on your own if you cause a collision.  For example, collision coverage….the coverage that pays for damage to your own vehicle…..would not be covered under the " public or livery conveyance exclusion"!!!
A Case in Point
An Uber driver was "logged in" as available to perform the ride-sharing service. After picking up a passenger, this particular California driver hit a child who was walking in the crosswalk. The child eventually died of her injuries.
The driver's auto insurance company denied coverage because the driver remained "logged in" to Uber and therefore was still available for customers.  So, at the time of the accident, the insurance company said they were acting as a livery service. Unfortunately, Uber's insurer is also denying coverage because they say their coverage only applies while a driver is on a, so called, "active trip". The case is currently in the courts, but this is just one more example of how important it is that everyone understand this critical exclusion.
Lyft and Sidecar
Another thing to beware of is how executives describe their companies. Some organizations like Lyft and Sidecar shy away from the "rideshare" label, but that is exactly what these companies are offering to their customers. Drivers and riders come together for a fee, so Lyft and Sidecar drivers are also susceptible to the public or livery conveyance exclusion even if their companies advertise their services as something different.
Parents, share this information with your students away from home. Share it with your friends, share it with anyone who you think might have reason to be informed.
Read More about how your policy might respond to Ride-Sharing Situations.
---
The RMV restores renewal reminders by mail.
Effective November 25, 2013, the MassDOT has announced that it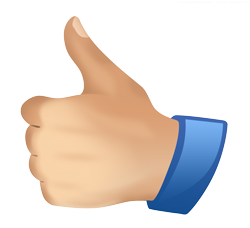 will resume sending birthday postcards to remind drivers when their licenses are due to expire.
The birthday postcard is personalized in order to provide the customer with the most efficient service possible by relaying one of two messages. The postcards will indicate if the driver is eligible to renew online at MassRMV.com or if they must visit an RMV branch.
The Registry ended the license reminder service 5 years ago in a fiscal crunch; however, supported by advertising dollars, the RMV will once again offer this service to their customers.
Did you know…
A Massachusetts license is valid for five years and there are 4.75 million active licensed drivers in the Commonwealth today. Based on renewal rates, the RMV will send out between 87,000 and 92,000 postcard reminders monthly.
Every 10 years license holders need to visit one of 30 RMV branches across Massachusetts to have a new license photo taken as part of their credential renewal. Drivers age 75 and older at the time of renewal are required to have the renewal transaction completed in a branch.
Drivers are encouraged to renew their license at least seven days prior to their birthday/license expiration to ensure that they have their new license in hand before the old license expires.
Moved recently? To guarantee the renewal postcard is sent to your correct address you will need to update the address you have on file with the Registry. You can update your address online; it is a free service at MassRMV.com.
---
Extremely powerful video about seat belt safety.
This is the new "wear your seat belt" ad the UK is doing – started by some dude not hired to do it, but because the cause is important to him, he came up with this idea, and now it's being hailed across the world as a "beautiful" commercial.
---