Super Bowl Party Safety Game Plan.
Super Bowl Party Safety Tips
Congratulations to the New England Patriots and now they get another trip to the Super Bowl. Here at O'Connor & Co. Insurance, we will cheering along with all the Pats fans in our area, but most of all we want you to enjoy the game and your safety means a lot to us. So we put a small list of tips to stay safe during your Super Bowl Party. Feel free to add anything else we might have left out.
Tip #1.) Be careful to keep that nice TV upright.
People jumping up and down can actually cause the TV to get knocked over, so make sure your TV is safely mounted.
Make sure your furniture is secure on its own. If you need to put proper hardware in to any furniture that should be bracketed to the wall, please do so.
Tip #2.) Don't "hide" those extension cords.
Hiding those cords under the carpets or heavy items can lead to wear and tear and could potentially cause a fire. Please don't use cords that are cut or damaged.
Do not plug too many items into one outlet, this could also cause a fire or outage.
Tip #3.) Cooking Safety
Do your grilling outside.
Be very careful if you use a turkey fryer see video
Stay in Kitchen when cooking.
Please feel free to comment on anything we might have left out.
---
Does my business really need General Liability Insurance?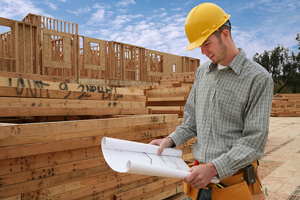 Question: What is General liability insurance?
Answer: Sometime General liability is known as business insurance and business insurance is the policies most commonly used by business's and companies to protect themselves for loss of assets that can result from litigation for liability.
Question: I work from home, do I need liability insurance?
Answer: Yes, even if you are a home based business, you should have liability insurance. The insurance policy will provide both damages and defense if you, your employees or your services or your products bring about Property damage or Bodily injury to a third party.
Question: What are the benefits of Liability insurance?
Answer: If for any reason your business/company does gets involved in a lawsuit for anything it did to cause an accident of for anything it might have failed to prevent such an accident, a general liability insurance policy is great to have to for your protection.
Question: What levels of general liability coverage Do I need?
Answer: By working with a general commercial liability insurance specialist at O'Connor & Co. Insurance Agency, Inc., you can be sure that your business/company will get the adequate amount of coverage given your unique circumstances. Our liability insurance specialist can help guide you to an appropriate insurance baseline for your policy.
Don't delay. Contact O'Connor & Co. Insurance Agency, Inc. for any information and free quotes on business insurance to protect you. Call 800-254-9594 or 508-943-3333 for any question you have your any of your business insurance needs.
---
Cell phone ban in for commercial insurance drivers.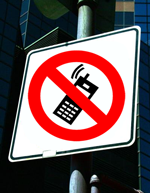 On January 3, 2012, a new US Department of Transportation (US DOT) rule prohibiting interstate truck and bus drivers from using hand-held cell phones while operating their vehicles goes into effect. Businesses and individuals who operate commercial vehicles need to be fully aware of this law and its implications. There are strict penalties for both drivers and businesses found to be in violation of the rule.
Although the ruling specifically discusses interstate commercial vehicles, we have learned through our sources at the Massachusetts Association of Insurance Agents that the State Police Truck Team has indicated that they will enforce the hand-held phone device rule on both interstate and intrastate commercial motor vehicles. The new rule will also be enforced by Federal DOT inspections and any other state or local police officer certified to do DOT inspections.
Commercial motor vehicles fall into the following categories:
Has a gross vehicle weight rating or gross combination weight rating, or gross vehicle weight or gross combination weight of 4.536 kg (10,001 pounds) or more, whichever is greater; or

is designed or used to transport more than 8 passengers (including the driver) for compensation; or

is designed or used to transport more than 15 passengers, including the driver, and is not used to transport passengers for compensation; or

is used in transporting material found by the Secretary of Transportation to be hazardous under 49 U.S.C. 5101 and

transported in a quantity requiring placarding under regulations prescribed by the Secretary under 49 CFR, subtitle B, chapter 1, subchapter C.
Summary of U.S. DOT rule banning use of hand-held phones by commercial vehicle drivers
No driver shall use a hand-held mobile telephone while driving a commercial motor vehicle. (49 CFR Part 392.82) A commercial motor vehicle is defined by the US DOT as a vehicle with a single or combined GVWR, or actual weight of over 10,000# utilized in interstate commerce. (Note: Most states have adopted the Federal Motor Carrier Safety Regulations for intrastate commerce with vehicles at weights ranging from 10,001 to 26,001#)
Use of a hand held mobile telephone means: (49 CFR Part 390.5)
Using at least one hand to hold a mobile telephone to conduct a voice communication;

Dialing or answering a mobile telephone by pressing more than a single button, or

Reaching for a mobile telephone in a manner which requires a driver to maneuver so that he or she is no longer in a seated position.
guidance:
This rule does not prohibit a driver from using a mounted mobile phone. which can be easily accessed from the driver's seat and activated with a single button.
Driving means operating a commercial vehicle while on a public road, and when stopped in traffic on such a road. Driving does not include instances when the driver is safely parked. Emergency use is permitted.
The term mobile telephone does not include two way or Citizens Band Radio services, however the term mobile telephone does include mobile services which are provided for profit, have inter-connected service and is available to a substantial portion of the public.
penalty:
Drivers who violate the restriction will face federal civil penalties of up to $2,750 for each offense and disqualification from operating a commercial motor vehicle for multiple offenses. Driver is disqualified from operating a commercial motor vehicle (CMV) for 60 days with the second offense in 3 years. (120 days for each subsequent offense within 3 years) Only applies if violation occurred while driving a CMV. Additionally, states will suspend a driver's commercial driver's license (CDL) after two or more serious traffic violations. Commercial truck and bus companies that allow their drivers to use hand-held cell phones while driving will face a maximum penalty of $11,000.
additional information
For details, go to http://www.regulations.gov and search for the terms "FMCSA-2010-0096" or "PHMSA-2010-0227." The following links may also be helpful.
---