Make sure your "Plow Guy" is Properly Insured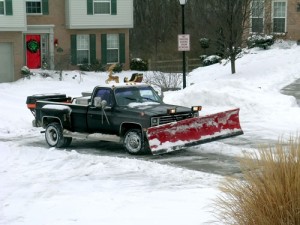 We live in snow country and chances are you work hard to make sure that your property is safe and protected during those difficult winter months. This includes making sure that you have access to the services of contractors that can do jobs such as managing the snow and ice levels on your property especially on the roof, driveway and sidewalks.
How to Choose a Snow Removal Service
You want to make sure that you can rely on your contractor to show up and do the tasks related to snow removal effectively. The contractor should have access to the necessary equipment and tools to do the job right. Additionally, the contractor should have the required business licenses and permits. Insurance is an important component of the contractor's business credentials. Snow removal services may not be rocket science, but the tasks can potentially damage property and cause harm to occupants and to workers.
Insurance Coverage for Snow Removal Contractors
As a property owner, you maintain liability insurance to protect your assets from law suits in the event of an accident on your property. You should require the same from all contractors who work on your home or building especially those who handle machinery such as snowplows, snow blowers and salt spreaders on your property.
If your snow removal service damages a fence while doing the job, the company's general liability insurance should repair or replace the damage. If they damage your neighbor's parked car, your neighbor might rightly be looking to you for reimbursement of those damages. If your contractor is insured you get to stay out of it but if he is not…….then you you will be responsible for your contractors negligence and any ensuing damages. Once your insurance gets involved that may also have a negative impact on your insurance premiums.
Businesses and Homeowners are required to carry workers compensation insurance for employees AND for all those working under their direction or control. This type of insurance provides coverage for employees and those they hire should they suffer harm due to an accident while working for you or on our property. This is mandatory in all states although exceptions are made for small businesses. Without workers' compensation however, the injured party may look to you for compensation. Even when the law allows a small contractor to waive the purchase of workers compensation for him or herself the Law does not allow you as a property owner or business owner to fail to provide workers compensation for that individual while he is working for you. ALL those working under your direction or control….like our snow removal contractors need to be properly insured. So Always request certificates of insurance from your contractors and read them carefully. Look for the box that declares "Proprietor covered" or "Proprietor NOT covered" under this policy. The Proprietor as well as all his employees ALWAYS needs to be covered while working at your property or business. Once again, claims that do find their way through to your own policy obviously will adversely affect you at renewal time. Make sure your contractors always have their own insurance coverage both General Liability and Workers Compensation.
To protect your property from harm and your assets from being attached to a lawsuit, make sure that the snow removal service you hire has the appropriate insurance coverage.
---
Information about ride sharing and the risks you might be taking.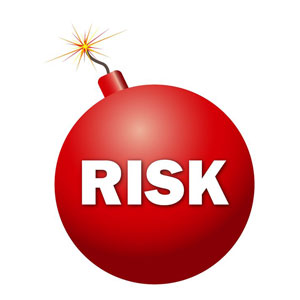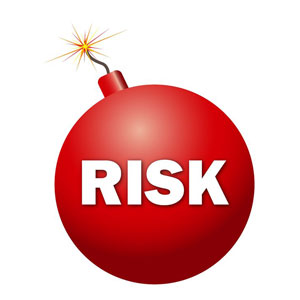 Ride Sharing – A dangerous business activity you might want to be informed on.
Ridesharing is gaining in popularity because it is more convenient than calling a taxi. It also provides those with insured automobiles a way to earn some extra money. Before you decide that you would like to engage in this business activity, you might wish to inform yourself about some of the unpleasant things that are happening in this industry.
Who Can Participate in Ridesharing?
In order to participate in this venture, you must have automobile insurance, but it would be to your advantage to read the fine print first. Much of the most important coverage on your personal auto insurance policy is excluded while a vehicle is being used for "public or livery conveyance."
A public or livery conveyance is when you use your vehicle to transport people in exchange for a fee or money. Whenever coverage is excluded, as with the "public or livery conveyance exclusion", you will be personally liable for damages or injuries caused by you while in the process of performing your ride-share duties.
Does the Company Carry Liability Insurance?
Some ride-share companies provide excess liability insurance for their drivers. Uber is one of those companies. It carries a $1 million liability policy, in excess of, your own personal liability coverage. However, this does not mean that you will always be covered. If the right circumstances present themselves, you may be entirely on your own if you cause a collision.  For example, collision coverage….the coverage that pays for damage to your own vehicle…..would not be covered under the " public or livery conveyance exclusion"!!!
A Case in Point
An Uber driver was "logged in" as available to perform the ride-sharing service. After picking up a passenger, this particular California driver hit a child who was walking in the crosswalk. The child eventually died of her injuries.
The driver's auto insurance company denied coverage because the driver remained "logged in" to Uber and therefore was still available for customers.  So, at the time of the accident, the insurance company said they were acting as a livery service. Unfortunately, Uber's insurer is also denying coverage because they say their coverage only applies while a driver is on a, so called, "active trip". The case is currently in the courts, but this is just one more example of how important it is that everyone understand this critical exclusion.
Lyft and Sidecar
Another thing to beware of is how executives describe their companies. Some organizations like Lyft and Sidecar shy away from the "rideshare" label, but that is exactly what these companies are offering to their customers. Drivers and riders come together for a fee, so Lyft and Sidecar drivers are also susceptible to the public or livery conveyance exclusion even if their companies advertise their services as something different.
Parents, share this information with your students away from home. Share it with your friends, share it with anyone who you think might have reason to be informed.
Read More about how your policy might respond to Ride-Sharing Situations.
---
How Technology Can Watch Your Business Grow
Using technology to protect your business
Technology is changing how businesses are run. Computers cost thousands of dollars to replace and upgrade, but that doesn't mean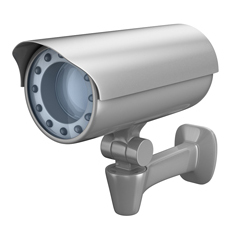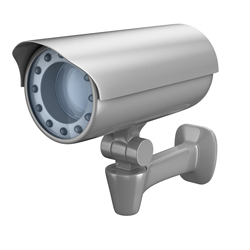 you think they're a bad investment. If you run a store, you probably offer air conditioning and other conveniences to make life for you and your customers more comfortable.
However, business owners routinely overlook one technology that will completely revolutionize their stores. CCTV, or closed circuit television, systems provide 24/7 surveillance, allowing you to check in on your business. They're inexpensive, and they're worth the investment if they prevent a single theft.
How CCTV Systems Work
When you think of a CCTV system, you probably imagine a large security camera hooked up to a monitor in an office. New systems provide the same security coverage at a fraction of the cost, and they're easy enough for anyone to install.
The only piece of equipment that you need is a standard $20 webcam from your local computer supply store. Simply point it in the right direction, and hook it up to an Internet-connected computer. Free programs like iSpy and Yawcam come with extra features like motion detection, so they'll only begin recording if they detect movement.
Unfortunately, a CCTV system won't help if a thief decides to steal the computer with the camera's footage. To protect the data from theft, configure your system to backup and copy video files to another location such as your home computer. If somebody steals your business computer, you'll still have a copy of the surveillance footage.
If you don't mind spending more money, a dedicated security camera from a company like D-Link or Logitech offers advanced features like wireless transmission and DVR recording. Otherwise, consider scheduling an appointment with a security company to assess your business and install a professional security system. While this option is more expensive, you'll receive top-of-the-line equipment and customer support.
Benefits
Regardless of which option your choose, CCTV systems will help reduce the risk of theft. When would-be thieves see security cameras, they'll be less likely to snatch something off of the shelves. CCTV systems will also reduce instances of employee theft because you'll be able to see if Bob really is stealing office supplies at night. If you are the victim of theft, you'll be able to present video evidence to police while streamlining your insurance claim.
---
What is the best business insurance for a small business?
What is the best business insurance for small businesses? This question has as many answers as there are small businesses and determining what you need requires a good sit down with an Agent you really, really trust. O'Connor & Company Insurance Agency has the expertise to examine all your risks and to suggest a commercial insurance policy that will minimize your exposure to these perils for a price you can afford.
General Liability Insurance
Every small business needs general liability insurance weather they deal with other small businesses or the general public. If they have customers they have exposure to risk. A general liability policy will lower your risk of losing the things you have worked so hard to obtain. At O'Connor & Company Insurance Agency, general liability packages do not come in the "one size fits all" variety. One business may have a higher risk of someone being injured while on the premises while another may be more concerned with risk associated with the use of their products and lawsuits that may result if someone is injured while using their product. The best general liability policies will be tailored to address each individual's needs.
Business Owners' Policies
Your small business may require more than just general liability insurance. O'Connor & Company Insurance Agency can help you develop a policy that covers several areas of risk for your small business. In Massachusetts, workers' compensation is required to protect your employees in the event that they are injured on the job. Commercial Auto Insurance is needed to insure vehicles specifically registered in the businesses name. Fidelity and loss of income insurance in the event that an occurance temporarily closes your business. A business owner's insurance policy will contain all the necessary types of coverage that you need, including commercial property and professional liability insurance.
Commercial Auto Insurance
A personal auto insurance policy just won't cut it when your commercial auto is registered in your businesses name. A business that has even one vehicle will need a commercial auto insurance policy. The best policies won't just cover you for the state minimum limits but they don't have to cost you an arm and a leg either. It's the small differences that make all the difference when it comes time to use your insurance.
---
Mulit-family, duplex or a three decker insurance information
Searching for Massachusetts multi-family property insurance can be complex. The coverage's, limits and exclusions will be different based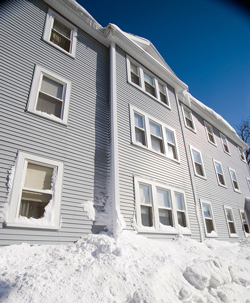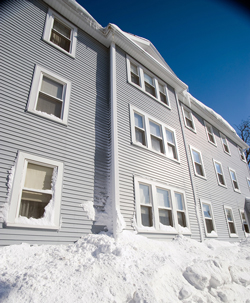 on if it is a general apartment-style multi-family property, a duplex owner-occupied home, or a triple- or three-decker insurance plan. However, there are some basic coverage options you should know that apply to all types.
Read your options carefully because you don't want to discover after a fire or storm that you aren't completely protected. While cost is a factor, avoid the mistake of choosing solely based on price. There are other important factors to consider in coverage options that could save you tens of thousands of dollars if a loss occurs.
All Risk Insurance
Some of the most important aspects of duplex owner-occupied and triple- or three-decker insurance will be to choose a policy that is "all risk" as opposed to "named peril." The named peril insurance will only cover for those types of losses that are specifically named and defined in the policy. Insurance companies can take advantage of that by denying claims that might not perfectly fit in the defined category.
All risk coverage will protect for all loss unless it is specifically excluded; exclusions do apply, so be sure to read over them and know what they are. Typical exclusions often include losses due to wear and tear, earthquakes, and floods. Another advantage of all risk policies is coverage limits of personal contents are expanded.
Coverage for Flood
If your multi-family property is in a flood zone or an area that could be prone to flooding, you can buy a flood policy separately. The Federal Emergency Management Agency takes on the risk to pay out flood claims but is usually processed and managed through an agent or insurance company.
Coverage for Sewage Backup
Unless the coverage is specifically mentioned on the quote or policy, water and sewer backup is not automatically covered. This loss could occur as something as minor as a toilet backup or as major as a city sewer backup, but both could add up to costly repairs.
Liability Protection
Another option to carefully consider is the amount of liability protection from lawsuits due to slips and falls, negligence, third party negligence or accidental death. You should have several layers of protection that include high limits of liability on your property policy and an excess (umbrella) liability policy. This is vitally important if the property includes a pool, playground or work out facilities. The more tenants you have, the more liability protection you should consider on multi-family, duplex owner-occupied, or triple-decker insurance.
Rental Income Loss Coverage
Lastly, carefully consider the financial impact of losing rental income because of a fire or other loss. Your policy will pay to have repairs made, but it's also strongly suggested to include insurance to recoup rental income loss. Each multi-family property poses its own unique insurance needs. Seek the help of a qualified and experience agent to ensure your insurance protection is designed for your individual needs.
---
Snow accumulation on roofs and the dangers it presents.
This message is a reminder from the Department of Public Safety and the Department of Fire Services.
The February 8th winter storm that hit Massachusetts presents a variety of challenges. As we approach the new week, it is anticipated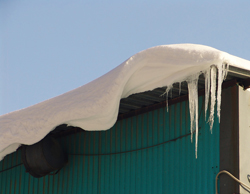 that warm temperatures and rainfall may blanket portions of Massachusetts . With the recent heavy snowfall, rain will increase the weight of snow on roofs throughout the Commonwealth. Fire and building services need to plan for the onset of storm related issues.
Flat roofs, lower roofs that meet higher roofs, and areas with parapets or areas of drifting snow are major concerns. Many commercial building owners may hire or bring staff on to clear snow from flat roofs to help ease the burden of additional weight. In doing so, they will also make it easier for fire services to access and traverse these areas in the event of an emergency. In areas of significant snowfall consideration should be given to the additional weight firefighters may contribute on these roofs.
Homeowners, tenants, and businesses should be cognizant of the dangers posed by heavy snow loads on roofs, and the warning signs of potential structural weaknesses. In most instances, risks posed by accumulated snow on roofs may be mitigated by safely removing the snow. from roofs of both commercial buildings and homes. As temperatures are expected to rise and fall over the next several days, every effort should be undertaken now to safely remove snow from roofs.
Removing snow from rooftops will minimize the likelihood of structural collapse. Flat and low pitched roofs, most often found on industrial buildings, but are also used in certain home designs, are at the greatest risk of buckling under heavy snow and ice accumulations. Lower roofs, where snow drifts or accumulates from higher roofs are also vulnerable.
Did you know that a cubic foot of dry snow weighs about seven pounds? While a cubic foot of wet snow may weigh up to 20 pounds. So, if at all possible, consider hiring someone to help with all of the snow clearing.
Here are some helful tips for a Homeowner in the removal of snow and ice from roofs and other areas.
Wear protective headgear and goggles when performing any of these tasks.
Use a snow rake for pitched roofs (available at most hardware stores) to remove snow from your roof.
Start from the edge and work your way into the roof.
Keep gutters, and drains clean, free of ice and snow and keep downspouts clean at ground level.
Try to shave the snow down to a 2 or 3 inches on the roof instead of scraping the roof clean, which will risk damage to your shingles or other roof covering.
Shovel snow from flat roofs throwing the snow over the side away from the building. Most plastic shovels are better, except for the ones with curved blades-those too will do some damage to your roof.
Remove large icicles carefully if they're hanging over doorways and walkways. Consider knocking down icicles through windows using a broom stick.
Consider hiring professionals to do the job. The combination of heights plus ice makes this one of the more dangerous house chores.
If you don't hire professionals, at least have someone outside with you in case anything does go wrong.
Keep in mind that any metal tool could conduct electricity if it touches a power line and metal tools may cause damage to the roof.
Here is list of things that homeowners SHOULD NOT do.
Don't use open-flame devices to remove snow and ice.
Unless approved by a registered professional engineer, don't add your weight or the weight of equipment to the roof.
Don't use electric heating devices like hair dryers or heat guns to remove snow and ice.
Don't use a ladder since ice tends to build up on both the rungs of the ladder and the soles of your boots.
There are several ways to recognize problems with the roof.
Sagging roof
Creaking, cracking or popping sounds
Cracked or split wood members
Bends or ripples in supports
Sheared off screws from steel frames
Sprinkler heads that have dropped down below ceiling tiles
Severe roof leak
Doors or windows that are difficult to open
Bowed utility pipes or conduit attached at ceiling
Cracks in walls or masonry
Here are some other safety tips for homeowners.
Clear snow away from downspouts so water has a place to go.
Never use cooking equipment intended for outside use indoors as a heat source or cooking device.
Do not be tempted to use a heat gun or open flame torch to melt the ice; the risk of starting a fire is huge.
If you feel you are in immediate danger, get outside and call 9-1-1.
Never use your oven for heat.
Space heaters need space, so use them in a 3-foot circle of safety; free of anything that catch fire. Space heaters are not designed to replace your central heating system; they are only designed to provide a little extra heat on a temporary basis. So be sure to turn them off when you leave room or go to bed at night.
Clear snow away from furnace and dryer exhaust vents to prevent carbon monoxide poisoning.
Make sure you smoke alarms and carbon monoxide detectors are working.
Check your outside fuel (furnace) and dryer exhaust vents, making sure that they are not obstructed by snow or ice.
Here are some other safety tips for Business owners.
If you are going to use a snowblower, make sure that it has been approved by a structural engineer to be used on a roof, and that the blower is set to a high level above the roof so as not to damage roof membrane.
Keep gutters, downspouts and drains clean.
Shovel snow from flat roofs throwing the snow over the side away from the building.
Try to shave the snow down to a 2 or 3 inches on the roof instead of scraping the roof clean, which will risk damage to your shingles or other roof covering.
Keep in mind that any metal tool could conduct electricity if it touches a power line.
Use a snow rake for pitched roofs ( available at most hardware stores) to remove snow from your roof.
Remove large icicles carefully if they're hanging over doorways and walkways.
Always wear protective headgear and goggles when performing any of these tasks.
Most plastic shovels are better, except for the ones with curved blades-those too will do some damage to your roof.
Start from the edge and work your way into the roof.
There are several ways to recognize problems with the roof on Commercial Buildings.
Sagging roof steel – visually deformed
Cracks in welds of steel construction
Water puddles where it never has before
Bowed utility pipes or conduit attached at ceiling
Creaking, cracking or popping sounds
Bends or ripples in metal supports
Severe roof leaks
Sheared off screws from steel frames
Doors that pop open
Doors or windows that are difficult to open
Cracks in walls or masonry
Cracked or split wood members
Sprinkler heads pushed down below ceiling tiles
What to do if you have these problems.
Call your local building or fire department.
If there is imminent danger, evacuate the building and call 911.
What other assistance is available?
Many fire departments have regional technical rescue teams available to local departments in case of collapse.
Massachusetts Task Force 1 is an Urban Search and Rescue Team in Beverly . The team is comprised of Police, Fire, EMS and Civilians who respond to major disasters under a contract with the Federal Emergency Management Agency (FEMA). Currently there are 150 people on the MATF-1 team.
---
Insurance and Your Snow Plow in Massachusetts
Top 5 Questions about Snow Plows
From Commerce Insurance Company
As the winter weather approaches, we would like to share some of the most common questions asked by our commercial customers who plow or remove snow as part of their business.
Question: I have a plow on my light truck and plan to clear snow. Do I need a Business Auto liability policy?
Answer: Not necessarily. A snow plow or other detachable equipment does not disqualify a risk from a Personal Auto Policy even if the insured is paid for services. If your customer is an individual, a personal policy with class 30 may be appropriate.
Question: I plow for the town and businesses that require additional insured status. Do I need a Business Auto liability policy?
Answer: Yes. Regardless of the weight or ownership of the vehicle, an additional insured cannot be added to a Personal Auto Policy. A Business Auto policy should be used. The Enhancer endorsement automatically added to your voluntary policies for no additional fee includes additional insured status when required by written contract. The MM9950 can be added to include additional insured status to voluntary policies where no written contract exists or for ceded policies with or without a written contract.
Question: Will the premium increase on my Business Auto Policy if I offer plowing services for a fee?
Answer: Probably not. Assuming that plowing is a side operation, and given the trend towards milder winters in Massachusetts, it is hard to imagine that a vehicle will plow more than 20% of the time. Nevertheless, if plowing exceeds 20%, then a "service" classed vehicle might have to be changed to a "commercial" class (80/20 rule).
Question: I am attaching a plow to my vehicle. Does my Business Auto Policy provide physical damage coverage for the plow?
Answer: Yes. There is physical damage coverage for the plow (equipment) as long as the vehicle to which it is attached also carries physical damage coverage. The cost new of the vehicle should be increased to include the cost new of the plow.
Question: I have a Business Auto Policy now. Does my policy provide coverage if someone slips on ice and is injured after I have finished plowing?
Answer: No. Incidents that occur after you have completed your job are not covered on an unendorsed policy. Those incidents, in insurance terms, are called "completed operations liability" and if you are being asked to cover them you will need to purchase the endorsement. Completed operations are covered on a General Liability policy, not a business auto policy. In order to keep liability rates low , most insurance company underwriters will provide this coverage when plowing is limited to driveways, streets and roads. Because of pedestrian traffic in parking lots many company's will not provide coverage if you plow parking lots. We have markets for all the different snow plow risks but, as you can see, it is important to be as specific as possible about the kind of plowing that you do.
---
Getting the right insurance for your convenience store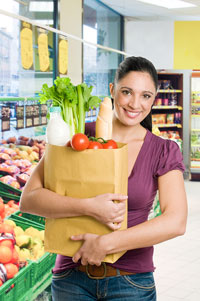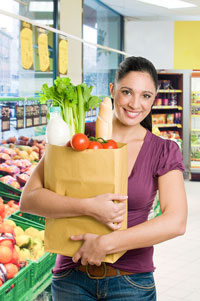 You've sunk so much of yourself, not to mention money, into your store. You paid for tons of excess stock so that you won't run out, and you spend a lot keeping your products in place. Whereas some of your competitors are hardly staffed at all, you ensure that your employees always create a friendly presence, even on weekends.
In short, your convenience store is almost perfect and the right convenience store insurance may be all that's needed to ensure you achieve that state of absolute flawlessness you so richly deserve.
You've got so much to lose if you don't keep grocers' insurance. Not only is your stock at risk, your employees and the patrons who bring you business are as well. Think about it, there is no separate warehouse for your stock, your shop isn't that big, but it's well-frequented and has easy road access. Although these factors make it easier for you to run a successful business, they also make it more likely that a disaster might occur.
All your eggs are in the same basket. In the grocery store or convenience store business, they have to be. You can't store perishable items far away. They need to be fresh and ready on-site. If a natural disaster occurs, you'll lose nearly everything. Although some insurance companies call this an act of God and cut you loose, you can't accept that. You need an insurer who is willing to help you in your unique situation.
Your business is a high-risk venture. Grocers and convenience store proprietors sell things that people need on a daily basis. Your willingness to help the 1ocal community and travelers gain easy market access is what makes you popular, but this same convenience makes you vulnerable to crooks as well.
Robbers often target convenience stores because they promise relatively large hauls of seemingly easy cash. You can't get away with simply sticking up a sign that says your registers only hold so much cash or that you prosecute thieves. When criminals are desperate, they don't take the time to read such warnings.
Retailers also stand to lose big because of shrinkage. Whether it's employees or local thieves, grocery insurance will help you ensure that you can recover when large amounts of stock suddenly go missing.
You can't survive without grocery store insurance, but not all insurance is the same. There are obvious differences in what each policy will cover, and these can be confusing. Your firm's financial security depends on whether you can find the correct policy for your particular situation.
How can a busy business owner make sense of all the different policy offers they find online or get from their agents? The answer is simple. You need to look to the best online source of grocery store insurance policies.
Our policies encompass the most comprehensive coverage and do this without breaking the bank. We offer you options but not until we have taken the time to wean through your specific coverage needs. All policies are not the same and there is no "one size fits all" answer. Our policies offer the best rates, and the best custom terms to help your business grow.
---
The importance for property owners to hire only insured contractors.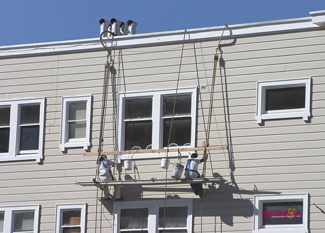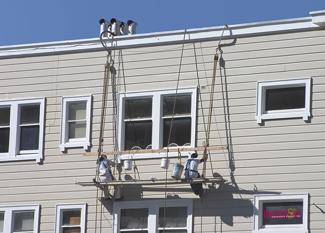 Hiring only insured contractors can provide a safeguard for your business. The Property that you own can face significant liability if a contractor does not complete the work both properly and appropriately or if he is injured while on the job. O'Connor & Co. provides Property Owners' insurance as well as Contractors Liability insurance to clients throughout Central Massachusetts.
All contractors that you hire should be licensed as well as insured. A contractor who is licensed must often pass a background check, possess a specific amount of experience, and pass a business management exam. Most contractors will not receive a license if they have outstanding legal complaints that have not been resolved.
Although unlicensed contractors often offer to work at decreased pricing your savings come at your own expense! The reason is that these savings are due to their lack of insurance and employee benefits such as Workers Compensation. Hiring unlicensed or uninsured contractors can be painfully problematic and costly. For example, you may not have recourse against these contractors if there is an ordinance that is neglected or improperly adhered to. A court may even consider your contract null and void in any action you may need to take against an unlicensed contractor. The court may refuse to provide you with relief or recourse against the contractor based upon your own willing participation in certain situations. With a licensed contractor, you have the right to make a complaint against his license. This option provides you with a way to respond if the work that is done is below an objective standard of quality workmanship or below the building codes in your area. You may also be able to receive compensation from a recovery fund in order to have the work corrected or in order to hire a different contractor to complete the work.
A contractor's failure to comply with Workers Compensation requirements or other legal responsibilities, while working on your property, can have devastating implications for you as a property owner. Remember, ignorance of the law is not a viable legal defense and it is always the property owners responsibility to verify that the people hired are working within the law.
O'Connor & Co. can provide you with property owners' insurance as well as other valuable advice on how to protect your most treasured assets. Hiring properly insured and licensed contractors is only one of the valuable pieces of advice that we offers.
---