Spring is coming. We write Recreational Insurance in Connecticut and Massachusetts
We Carry Recreational Vehicle Insurance in Massachusetts and Connecticut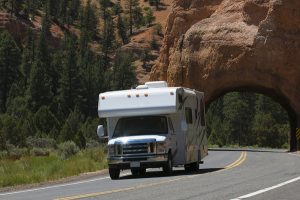 Although some days it feels like this snowy winter will never end, it's just a matter of time before Old Man Winter gives way to green grass, blooming flowers and the promise of new spring adventures. Whether you're looking forward to traveling across the country, or parking your recreational vehicle at your favorite campsite, there's no time like the present to begin planning your next getaway.While it's exciting to know that anything can happen out on the open road, it also means you'll need to plan ahead to protect yourself, your family and your vehicle.
RV insurance is a must-have when it comes to protecting your passengers, your vehicle and any belongings inside it. Since your RV will serve as both your vehicle and your home while you travel, some insurance companies will require additional coverage for RV liability, property damage and physical damage, consistent with both automobile coverage and coverage for a second home. That's our cue.we are ready to serve your recreational insurance needs, whether you're in Massachusetts or Connecticut.
As you consider your RV insurance options, here are a few things you may want to consider:
If you're using your RV for recreational use, it can be insured up to 250 days per year. This includes your motorhome, travel trailer, horse trailer or camper, as well.

Physical damage to an RV is rated based upon the cost of a brand new recreational vehicle. Some of them can cost upwards of six figures. This means it is vital to have enough coverage to protect your investment in the event of significant damage.

Any personal items in your RV won't be covered under your RV insurance. Instead, coverage comes from your homeowner's insurance. In the event of a break-in or vandalism to your personal items, you'll want to make sure you're comfortable with your deductible.

In the event of an accident while in motion, you'll need collision coverage. Comprehensive coverage provides additional protection in the event of other losses. For example, if a natural disaster causes a tree to fall onto your parked RV, you're covered. If your RV is a total loss, you may be able to choose how the claims are settled. So, be sure to speak to an insurance agent about the following options:
Replacement Cost: replace your insured recreational vehicle with a new one that is most like it
Stated value: the known market value, or actual cash value, of your vehicle
Agreed Value: a specific, insured amount, unaffected by current market value
Coverage varies by state, so make sure you know what is required with recreational insurance Massachusetts and recreational insurance Connecticut.

You may need to add vacation liability coverage to your policy if you plan to park your RV and use it as a temporary home.

Are you concerned about a breakdown? Request Roadside Assistance coverage. This will ensure your family would be safe, not stranded. Some policies even cover a hotel stay, meals or alternate transportation.

Do you have custom parts or equipment installed in your RV? If so, there are likely special coverages available to protect them in the event of damage or loss.

If you feel you need additional coverages for your unique needs, you may also invest in pet coverage, accident forgiveness or a diminishing deductible policy. The options are nearly endless!
As with any insurance coverage, there are upfront costs associated with RV coverage. While it's important to protect yourself and your family, it can be done without breaking the bank. We may be able to find you discounts – just ask! You may qualify for a safe driver discount or an original owner discount. You may be able to save through a package discount by insuring multiple items through the same company.
After you've chosen your recreational insurance coverage for Massachusetts or Connecticut, it's also important to keep your insurance agent apprised of changes. This will avoid accidental gaps in your coverage. You'll want to inform your agent about changes such as:
Where you keep your RV parked when it's not in use – are you changing locations?

Additional people who may drive your RV – do you need to add more drivers to your policy?

Have you had new custom equipment installed in your recreational vehicle that may require added coverage?
Keeping the lines of communication open will help your insurance agent maintain the coverage you're expecting, meaning you'll have fewer worries during your next adventure on the open road.
We would love to help you find the right coverage for your recreational vehicle insurance needs. We are committed to answering any questions you may have so that we can find you an RV policy that keeps you safe, protected and stress-free while you travel.
With spring right around the corner, what are you waiting for? Contact us today to receive affordable and reliable choices from multiple companies suited to your unique circumstances.


---
Best ways to save on RV insurance.
Here are several ways to save money on your RV insurance.
First and foremost, it goes without saying ….be safe and maintain an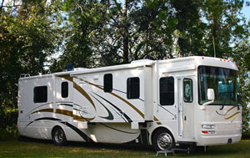 accident-free driving record and Install an anti-theft device.
Enroll in a safe driving course.
Many community colleges and local RMV offices offer courses on driver safety. These classes are a great way to update your knowledge as a motorist. They can also be a way to save money; more and more insurance providers offer discounts on motor home insurance for completing a driver safety course.
Bundle your policies.
If you own a car, a home, a boat or an RV, you likely have multiple insurance policies as well as companies. Did you know you can save on your RV insurance policy by bundling it with your other policies insured with the same company? O'Connor & Co. will find you a company that offers such discounts saving you money on all your policies!
Get the Lowest Cost Coverage by Paying in Full or going E.F.T. (electronic funds transfer)
Another great way to discount your RV insurance is to pay your annual RV premium all at once or by monthly E.F.T. instead of by paper billing. Because of the overhead costs involved in processing monthly payments, insurance companies offer incentives for this. Your insurance will also be easier to track and manage.
---
What to do in case of an auto accident
Automobile accidents are unexpected and stressful and can leave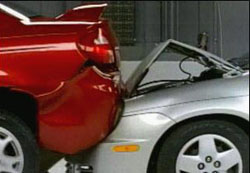 even the most experienced motorists shocked, stunned and more than a little shaken. If you are in an accident, O'Connor & Co. Insurance Agency is committed to helping restore your peace of mind as soon as possible.
Accidents happen and they can be quite upsetting, especially if you don't know what to do after it happens. Whether it was your fault, or the other driver's, it's important to know what steps to take following an accident to make filing your claim a little easier:
If you're in an auto accident, obtain the following information:
Date, time, and city of the accident
Accident location (street names and landmarks)
Year, make, model, color and plate number of the other vehicle
Driver's name, address, and telephone number of other vehicle
Owner's name, address, and phone number (if not the driver)
Name, address, and phone number of occupants in all vehicle(s) involved in the accident
Name of the insurance carrier for the other vehicle
Policy number for the other vehicle, if possible
Name and phone number of witnesses
If your vehicle has to be towed, make sure to get the tow companies information
CLICK HERE to pull up an Accident Reporting Form to print and keep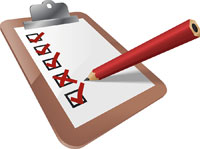 in your glove compartment. This form will help you to gather the Clipboardnecessary information in the event of an accident.
Once you have collected the information from the accident; contact us at the agency and we will set up your insurance claim, go over the claim process with you, and address any questions or concerns you may have.
You do not have to get an estimate on your own. An appraiser from your insurance company will determine the dollar amount of damages to your vehicle. The appraiser may be available at a drive-in appraisal location designated from your insurance company or an appointment can be set up for the appraiser to see your vehicle at your convenience.
An insurance adjuster will be assigned to your claim and the adjuster will determine the final settlement and the liability of your accident.
A Commonwealth of Massachusetts Crash Operator Report must be completed if damage to either vehicle is over $1000 or if anyone in either vehicle is injured. We have crash reports at the agency and can help you fill it out. We can also forward the report to your insurance adjuster, police, and Registry of Motor Vehicles.
Automobile accidents take a toll on everyone involved; financially, emotionally and sometimes physically. The claim process will be easier following an accident if you know the details of your policy. If you have any people in car questions regarding what would be covered in the event of an accident we are here to help make sure you have the correct coverage for your specific needs.
Side notes:
Collision Coverage: An optional coverage that provides money to repair your vehicle no matter whose fault the accident is. Your deductible will be applied, if you are found at fault. This coverage is required by most banks, if you have a loan on your car.
Comprehensive Coverage: An optional coverage that provides protection against: fire, theft, glass breaks, vandalism, hail, flood, malicious mischief and contact with birds or animals. Although comprehensive coverage does come with a deductible, there is no deductible on glass replacements or repairs.
Substitute Transportation: An optional coverage that reimburses you up to the limits shown on your policy's declaration page. Substitute transportation provides coverage for certain situations if your vehicle was involved in a collision and is being repaired or replaced.
O'Connor & Co. Insurance Agency is an independent agency available to make coverage recommendations, review your policy, and keep up with your changing insurance needs. Please contact us with any questions or concerns you may have.
---