Spring is coming. We write Recreational Insurance in Connecticut and Massachusetts
We Carry Recreational Vehicle Insurance in Massachusetts and Connecticut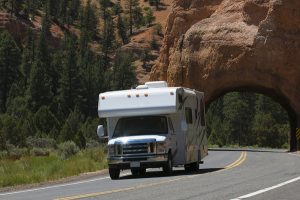 Although some days it feels like this snowy winter will never end, it's just a matter of time before Old Man Winter gives way to green grass, blooming flowers and the promise of new spring adventures. Whether you're looking forward to traveling across the country, or parking your recreational vehicle at your favorite campsite, there's no time like the present to begin planning your next getaway.While it's exciting to know that anything can happen out on the open road, it also means you'll need to plan ahead to protect yourself, your family and your vehicle.
RV insurance is a must-have when it comes to protecting your passengers, your vehicle and any belongings inside it. Since your RV will serve as both your vehicle and your home while you travel, some insurance companies will require additional coverage for RV liability, property damage and physical damage, consistent with both automobile coverage and coverage for a second home. That's our cue.we are ready to serve your recreational insurance needs, whether you're in Massachusetts or Connecticut.
As you consider your RV insurance options, here are a few things you may want to consider:
If you're using your RV for recreational use, it can be insured up to 250 days per year. This includes your motorhome, travel trailer, horse trailer or camper, as well.

Physical damage to an RV is rated based upon the cost of a brand new recreational vehicle. Some of them can cost upwards of six figures. This means it is vital to have enough coverage to protect your investment in the event of significant damage.

Any personal items in your RV won't be covered under your RV insurance. Instead, coverage comes from your homeowner's insurance. In the event of a break-in or vandalism to your personal items, you'll want to make sure you're comfortable with your deductible.

In the event of an accident while in motion, you'll need collision coverage. Comprehensive coverage provides additional protection in the event of other losses. For example, if a natural disaster causes a tree to fall onto your parked RV, you're covered. If your RV is a total loss, you may be able to choose how the claims are settled. So, be sure to speak to an insurance agent about the following options:
Replacement Cost: replace your insured recreational vehicle with a new one that is most like it
Stated value: the known market value, or actual cash value, of your vehicle
Agreed Value: a specific, insured amount, unaffected by current market value
Coverage varies by state, so make sure you know what is required with recreational insurance Massachusetts and recreational insurance Connecticut.

You may need to add vacation liability coverage to your policy if you plan to park your RV and use it as a temporary home.

Are you concerned about a breakdown? Request Roadside Assistance coverage. This will ensure your family would be safe, not stranded. Some policies even cover a hotel stay, meals or alternate transportation.

Do you have custom parts or equipment installed in your RV? If so, there are likely special coverages available to protect them in the event of damage or loss.

If you feel you need additional coverages for your unique needs, you may also invest in pet coverage, accident forgiveness or a diminishing deductible policy. The options are nearly endless!
As with any insurance coverage, there are upfront costs associated with RV coverage. While it's important to protect yourself and your family, it can be done without breaking the bank. We may be able to find you discounts – just ask! You may qualify for a safe driver discount or an original owner discount. You may be able to save through a package discount by insuring multiple items through the same company.
After you've chosen your recreational insurance coverage for Massachusetts or Connecticut, it's also important to keep your insurance agent apprised of changes. This will avoid accidental gaps in your coverage. You'll want to inform your agent about changes such as:
Where you keep your RV parked when it's not in use – are you changing locations?

Additional people who may drive your RV – do you need to add more drivers to your policy?

Have you had new custom equipment installed in your recreational vehicle that may require added coverage?
Keeping the lines of communication open will help your insurance agent maintain the coverage you're expecting, meaning you'll have fewer worries during your next adventure on the open road.
We would love to help you find the right coverage for your recreational vehicle insurance needs. We are committed to answering any questions you may have so that we can find you an RV policy that keeps you safe, protected and stress-free while you travel.
With spring right around the corner, what are you waiting for? Contact us today to receive affordable and reliable choices from multiple companies suited to your unique circumstances.


---
Trampolines and Swimming Pools Increase your famalies Liability Risk.
Swimming pools and trampolines attract children like flowers attract honeybees. The difference is that children can get hurt on a trampoline and pools with diving board or water slides are especially dangerous. Insurance companies have a name for these kind of things. They call them "attractive nuisances," and you're responsible for injuries your guests may suffer when they're using them. You're even responsible if someone sneaks in and uses your pool or trampoline without your permission.
If you install a pool or trampoline on your property, your home owner's insurance carrier must be notified because you are required to report any new risks to your insurance company. If you don't, you might end up being responsible for claims yourself. Also, some companies do not insure property with this kind of "attractive nuisance" so it's a good idea to ask your insurance agent before adding a pool or trampoline.
If you do have a pool or trampoline, there are a few things that you can do to mitigate the problem and show your insurance company that you're trying to prevent injuries. If you follow these safety precautions, your insurance provider might not raise your rates:
Pools:
Install a fence or wall with a self-closing, self-latching gate to prevent unauthorized use. The gate should open out from the pool. To keep children from opening the gate, there can be no openings larger than one-half inch within 18 inches of the latch.
Set up an alarm to alert you if any unsupervised people enter the area. Be certain that the alarm is loud enough to be heard over your stereo system or television.
A safety cover over your pool is easy to open and close and can prevent accidental falls into the pool.
Trampolines:
Teach your children about trampoline safety. Explain that they could get hurt if they use it improperly.
Supervise who is using the trampoline, especially if they are inexperienced.
Children under the age of 6 should not be allowed to use your trampoline.
Put an enclosure around the trampoline so children can't fall off.
Don't take a chance. Make your pool or trampoline as safe as possible.


---
Are the Solar Panels on my roof covered by Home Insurance?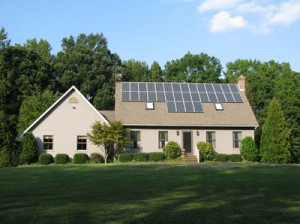 Solar panels can eliminate your electric bill and prevent various types of pollution. However, this technology still requires a substantial investment. A typical residential system costs about $15,000, according to the Boston Globe. It's vital to protect this valuable property by confirming that your home insurance covers it.
Standard Policy
You should notify your Insurance Agent about the change immediately.  As long as the panels don't cause your home's replacement value to increase beyond your coverage limits, most insurers will automatically cover roof-mounted photovoltaic equipment at no additional cost.
Leakage Concerns
Installers use a variety of techniques to equip homes with photovoltaic panels. Some contractors install mounts and wiring that penetrate the roof. This can increase the likelihood of ceiling leaks and damage. As a result, it is very important that you obtain a certificate of insurance from the installation contractor.  This way any claims for water damage can be put under the contractor's insurance and so they do not affect your own Home Insurance rating.
Panel Location
To maximize sun exposure, some homeowners install their solar panels on poles or place them on the ground.  If this installation best suites your individual needs then it becomes especially important to speak with your Insurance Agent.  It may be necessary to purchase additional coverage to increase the limit available for detached applications such as these.
Reimbursement
Depending on the scope of your project it may be necessary to increase your  coverage limit. The limit needs to reflect the total replacement value of your house, including the photovoltaic panels thus ensuring you'll receive full compensation if the panels are damaged or destroyed by a covered loss.
Types of Damage
Standard home insurance covers several kinds of solar panel damage. Generally, it will reimburse you when severe weather, fire or vandals harm your equipment. You will also receive compensation if someone steals the panels.
Extra Coverage
If you're worried about other natural disasters, talk to your agent about purchasing flood or earthquake insurance. Be sure to confirm that your specific company is willing to cover photovoltaic systems. Basic home insurance policies often include hail, thunderstorm and tornado coverage as well.
Documentation
An insurer is more likely to approve solar panel claims quickly the more documentation you can provide about the system. Documentation becomes very important when a disaster occurs. Remember to keep original receipts and photos in a safe place. For extra protection, you can always give copies of them to your insurance agent for safe keeping.


---
Dog breeds that could raise your insurance rates.
Your dog might be your best friend, but chances are it is not best friends with everybody who visits your home. People adopt dogs for many reasons, including companionship, protection and breeding. Some dogs are put to work at an early age guarding livestock or being watchdogs, but most dogs earn their living loving us as much as we love them.
All homeowners are aware that they have to carry insurance to protect themselves in case someone gets injured on their property by an overprotective dog. But the truth is that certain dog breeds have a bad reputation for being too aggressive.
If you're planning to adopt a dog, you should consider how your new pet could affect your insurance rates. Some breeds can raise your rate, and other breeds could cause your insurance company to cancel your policy. Your dog may be the sweetest little buddy you've ever had, but these dog breeds, in particular, are noted for attacking people and other dogs. You might want to rethink adopting a pooch from this list.
• American Pit Bulls and Staffordshire Terriers share a similar appearance and the ability to cause serious harm. They can be sweet and affectionate one minute and vicious the next. Their size and jaw strength have put them front and center among dogs that injure and kill. They're even notorious for attacking their owners. They were responsible for over 60 percent of the 38 fatal dog attacks in the U.S. during 2012.
• Dobermans used to be extremely popular, but after a rash of attacks in the 1970s, many people have shied away from the breed. They tend to be very protective and aggressive, which makes insurance companies fear the worst.
• Rottweiler's aren't as tall as Dobermans, but they are stockier, and their jaws generate over 300 pounds of pressure per inch. They can quickly and easily break a person's arm or seriously injure or kill a child.
• Chows have earned a reputation among vets as being unpredictable. That unpredictability makes them a very dangerous breed to own, especially around children.
• German Shepherds make great police dogs and pets. However, they are territorial and protective. If unfamiliar relatives, friends or strangers come calling, they might be met by a not-so-welcoming host.
Almost any dog can be provoked, but the ones on this list are notorious. Keep that in mind when you're choosing a new pet to join your family.
---
Massachusetts law requiring headlights and tail lights to be on when raining or foggy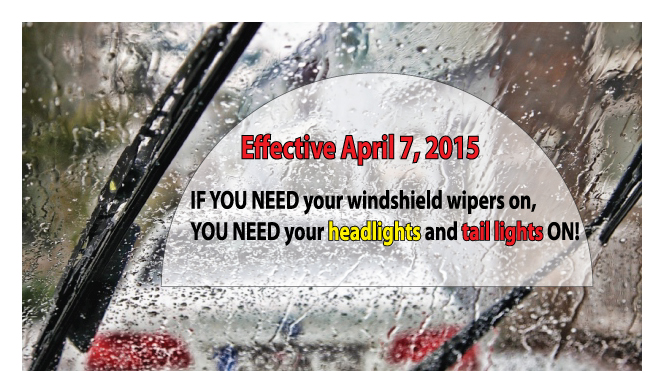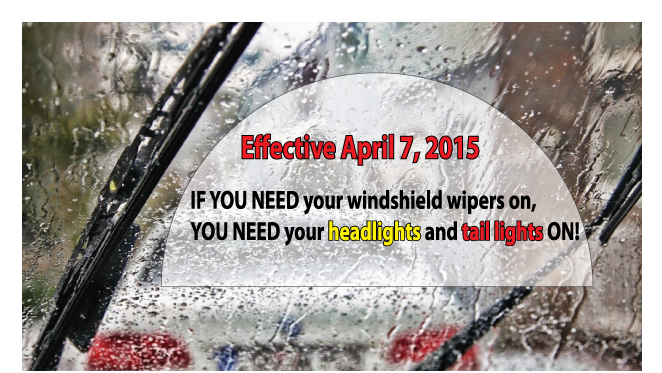 Effective April 7, 2015, a new MA law requires that you turn on your headlights and tail lights whenever you turn on your windshield wipers. The new law also requires YOU to use your headlights and tail lights when visibility is less than 500 feet. Failure to follow the new law could result in a ticket AND and insurance surcharge. So, please remember to Let Your Lights Shine….when it's rainy or foggy.
---
Oh Deer, Tips for avoiding Deer Collisions.
Oh Deer, It's That Time of Year Again in Massachusetts and Connecticut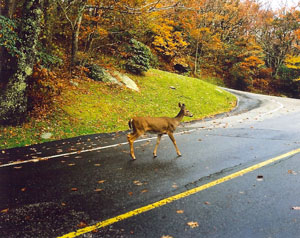 The arrival of the cooler weather marks the return of cozy sweaters, shorter days, pumpkin-flavored everything and – if you happen to live in Massachusetts or Connecticut – deer mating season. While a welcome sight in your backyard, packs of deer are a big concern on the road. If becoming one of over a million drivers who are involved in deer collisions every year isn't on your wish list, now is a great time to take a refresher course on accident prevention. Below is a quick rundown of what you need to know to stay safe behind the wheel all season long.
Keep Your Eyes Open for More. Like most humans, deer love company. Frequently traveling in packs, their unpredictable numbers can instantly throw surprised drivers off track. If you spot a pair of antlers in the distance, assume that many more are hiding in the shadows.
Check the Clock. Deer are especially active at sunrise and at dusk. That doesn't mean you won't see any earlier in the day or late at night, but that's when you're statistically the most likely to cross each other's paths.
Buckle Up. Hitting a deer is a serious business. To avoid life-threatening injuries, always wear your seatbelt, even if you're just driving to the nearby grocery store. Since local back roads are quieter than highways, they're more attractive to deer herds on the go, so it's important to always be on alert no matter where you're going.
Find the Middle Ground. When you're traveling on roads with multiple lanes, create an invisible buffer zone by merging into the middle lane. Because any stray deer will have to enter the roadway from one of the sides, driving in the center automatically gives you more time to react.
Read the Road's Sign Language. Now that deer mating season is about to be in full swing, paying attention to yellow diamond signs that designate common corridors for traveling deer is a safety must.
Stay Calm and Collected. If you do see a deer, honk your horn and drop your speed as slowly as you can to avoid a collision with the driver behind you. Although swerving will probably be your first instinct, it can throw you off the road or right into the path of the fast-moving deer you were trying to avoid.
While following the tips above will decrease your chances of accidentally hitting a deer, they aren't foolproof. Because collisions are sometimes unavoidable, you need to be prepared in case the unexpected happens. If you hit a deer, find a safe spot on the shoulder to assess the damage and call the police. As tempting as it can be to check on the deer, leave that job up to the pros. When hit, deer can become confused and aggressive, making the road conditions more dangerous for other drivers and putting you at risk for serious injuries.
---
The RMV restores renewal reminders by mail.
Effective November 25, 2013, the MassDOT has announced that it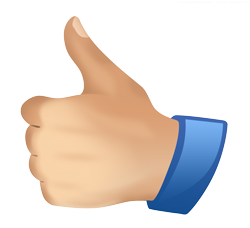 will resume sending birthday postcards to remind drivers when their licenses are due to expire.
The birthday postcard is personalized in order to provide the customer with the most efficient service possible by relaying one of two messages. The postcards will indicate if the driver is eligible to renew online at MassRMV.com or if they must visit an RMV branch.
The Registry ended the license reminder service 5 years ago in a fiscal crunch; however, supported by advertising dollars, the RMV will once again offer this service to their customers.
Did you know…
A Massachusetts license is valid for five years and there are 4.75 million active licensed drivers in the Commonwealth today. Based on renewal rates, the RMV will send out between 87,000 and 92,000 postcard reminders monthly.
Every 10 years license holders need to visit one of 30 RMV branches across Massachusetts to have a new license photo taken as part of their credential renewal. Drivers age 75 and older at the time of renewal are required to have the renewal transaction completed in a branch.
Drivers are encouraged to renew their license at least seven days prior to their birthday/license expiration to ensure that they have their new license in hand before the old license expires.
Moved recently? To guarantee the renewal postcard is sent to your correct address you will need to update the address you have on file with the Registry. You can update your address online; it is a free service at MassRMV.com.
---
Some of the worst places for speeding tickets in New England
Police in some states frequently write speeding tickets and make it as hard as possible for motorists to avoid them. They also impose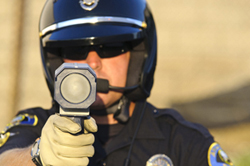 particularly large penalties. This is true of several states in New England; relatively low crime rates allow police to spend many hours catching speeders. They often target drivers from other states, so it's crucial to avoid speeding if you visit this region.
Although Massachusetts may not have the largest fines, the state's court system makes it very difficult to appeal them. The filing fees required to contest a ticket often surpass the cost of accepting the fine, according to Yahoo Autos. Forbes reports that the minimum penalty in Massachusetts is only $50. However, exceeding the speed limit by 25 mph will cost you an extra $150.
Connecticut is known for using numerous unmarked cars. Most of the state police vehicles have few or no markings. This makes it difficult to identify them without a radar detector. Police in Connecticut often drive unmarked Ford and Chevy sports cars as well. Truck drivers try to warn each other about these vehicles; they are known as "plain wrappers" in CB lingo.
Local police regularly operate clever "speed traps" in the small towns of Vermont. These villages don't have many businesses or residents to generate tax revenue, so they make up for it by writing plenty of tickets. Wilmington and Island Pond are two of the state's major speed trap zones. Motorists in rural Vermont must remain vigilant by watching for unmarked cars and sudden changes in the speed limit.
New Hampshire demands unusually high speeding fines. If you speed in the Granite State, AOL indicates that you may face a penalty of up to $1,000 on your first offense. Drivers should use extra caution in southern New Hampshire; Nashua and Manchester are known for their speed traps. On the bright side, the National Motorists Association reports that tickets remain relatively rare in the neighboring state of Maine.
Keep in mind that you can be ticketed for driving too fast in icy or snowy weather, even when you have not exceeded the limit. Tell the truth and behave politely if the police stop you. If you are lucky, the officer might only give you a warning. Consider appealing a ticket if you feel that it was issued unfairly. A successful appeal will cancel the fine and prevent your auto insurance premiums from increasing. That's right, the other downside of a speeding ticket is the effect it has on your insurance rates. Even a first time ticket can affect rates so make sure you observe speed limits and avoid this needless, costly experience.
---
Why use independent agent vs. a direct writer for your Insurance?
What is the first thing you think about when you need insurance? We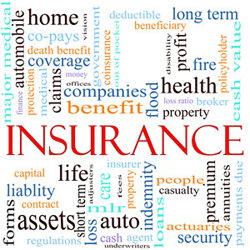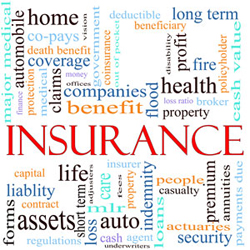 think one of the first considerations is deciding weather to go it alone with a "direct writer" or to have an "independent agent" on your side.
Direct writers
What is a direct writer? A direct writer issues policies for only one company. They work for only one company and represent only that company. With a direct writer there is no choice or means of competition, you have only one company to choose from. Having a direct writer can affect you at the time of claim. The direct writer works for the insurance company and will remain loyal to them at the time of claim. There is no insurance agent working for you, loyal to you and only you, in your relationship with a Direct Writer.
Independent Agents
An independent agent doesn't work for any single insurance company. He or she represents multiple companies from which he/she will shop for you. With more choices available, your insurance agent is more likely to find the perfect fit for your specific needs. If you experience problems with one company, your independent agent can easily find another one for you. Your Independent agent will go to bat for you if you need to make a claim.
Benefits of independent agents
You can develop a valuable relationship with your independent insurance agent and knowing your needs and unique circumstances is important in the insurance relationship. You are a person instead of a number. The direct writer's first duty is to their employer. A direct writer is a captive agent because he/she can only offer you one company. The independent agent offers you multiple plans from multiple companies. Because he or she can work with different companies, your independent agent can secure multiple pricing and coverage options. With an Independent Agent if your insurance needs change there are more options to address these changes. With an independent agent, you get personalized claims service because you deal with people you already know, not strangers. He or she will work with you in the event of a claim. Because he or she works with many different companies, your agent is a one-stop shopping center!
Which one is right for your needs?
If you only need or want one insurance pricing or coverage option, a direct writer may be ok. Have your insurance needs changed much in the past years? Do you expect much change in the future? If you want to preserve the option to change plans, or companies easily, an independent insurance agent is best. Do you like a lot of options when choosing an insurance plan? An independent agent provides many options.
Choosing an insurance plan right for your needs is hard work. Make it easier by finding the right kind of agent for you. Unless you prefer limited choices and foresee little change in your needs, an independent insurance agent is your best bet.
---
Cancelling your Massachusetts plates online.
The Massachusetts Registry of Motor Vehicles now allows Massachusetts consumers to cancel your auto registration plates online.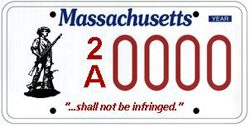 The first step in canceling your registration is to either bring your plates back to any RMV branch office or to YOUR insurance agent. You can also cancel your plates online at: RMV Plate Return
If you want to cancel online, you will need to provide the RMV with an e-mail address, your plate type & number, your license number, and the last four digits of you social security number.
Once you have cancelled your Massachusetts plates, you will need to notify your Massachusetts insurance agent & provide a copy of your plate return receipt.

---