What is the best business insurance for a small business?
What is the best business insurance for small businesses? This question has as many answers as there are small businesses and determining what you need requires a good sit down with an Agent you really, really trust. O'Connor & Company Insurance Agency has the expertise to examine all your risks and to suggest a commercial insurance policy that will minimize your exposure to these perils for a price you can afford.
General Liability Insurance
Every small business needs general liability insurance weather they deal with other small businesses or the general public. If they have customers they have exposure to risk. A general liability policy will lower your risk of losing the things you have worked so hard to obtain. At O'Connor & Company Insurance Agency, general liability packages do not come in the "one size fits all" variety. One business may have a higher risk of someone being injured while on the premises while another may be more concerned with risk associated with the use of their products and lawsuits that may result if someone is injured while using their product. The best general liability policies will be tailored to address each individual's needs.
Business Owners' Policies
Your small business may require more than just general liability insurance. O'Connor & Company Insurance Agency can help you develop a policy that covers several areas of risk for your small business. In Massachusetts, workers' compensation is required to protect your employees in the event that they are injured on the job. Commercial Auto Insurance is needed to insure vehicles specifically registered in the businesses name. Fidelity and loss of income insurance in the event that an occurance temporarily closes your business. A business owner's insurance policy will contain all the necessary types of coverage that you need, including commercial property and professional liability insurance.
Commercial Auto Insurance
A personal auto insurance policy just won't cut it when your commercial auto is registered in your businesses name. A business that has even one vehicle will need a commercial auto insurance policy. The best policies won't just cover you for the state minimum limits but they don't have to cost you an arm and a leg either. It's the small differences that make all the difference when it comes time to use your insurance.
---
How to be properly prepare during the hurricane season.
June 1 marks the official start of the 2016 Atlantic hurricane season.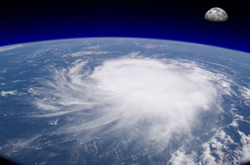 The National Oceanic and Atmospheric Administration is predicting an "active or extremely active" season this year.
NOAA says there are likely to be 13 to 20 named storms this year "of which 7 to 11 could become hurricanes … including 3 to 6 major hurricanes." Climate Central notes that NOAA doesn't predict how many storms will actually make landfall, but "some factors suggest that the U.S. will run a higher risk of landfalling tropical storms and hurricanes this year than in 2012."
Here is a list that can help you be prepared.
Water – at least 1 gallon daily per person for 3 to 7 days
Food – at least enough for 3 to 7 days
non-perishable packaged or canned food / juices
foods for infants or the elderly
snack foods
non-electric can opener
cooking tools / fuel
paper plates / plastic utensils
Blankets / Pillows, etc.
Clothing – seasonal / rain gear/ sturdy shoes
First Aid Kit / Medicines / Prescription Drugs
Special Items – for babies and the elderly
Toiletries / Hygiene items / Moisture wipes
Flashlight / Batteries
Radio – Battery operated and NOAA weather radio
Telephones – Fully charged cell phone with extra battery and a traditional (not cordless) telephone set
Cash (with some small bills) and Credit Cards – Banks and ATMs may not be available for extended periods
Keys
Toys, Books and Games
Important documents – in a waterproof container or watertight resealable plastic bag
 insurance, medical records, bank account numbers, Social Security card, etc.
Tools – keep a set with you during the storm
Vehicle fuel tanks filled
Pet care items
proper identification / immunization records / medications
ample supply of food and water
a carrier or cage
 muzzle and leash
---