Extremely powerful video about seat belt safety.
This is the new "wear your seat belt" ad the UK is doing – started by some dude not hired to do it, but because the cause is important to him, he came up with this idea, and now it's being hailed across the world as a "beautiful" commercial.
---
How Technology Can Watch Your Business Grow
Using technology to protect your business
Technology is changing how businesses are run. Computers cost thousands of dollars to replace and upgrade, but that doesn't mean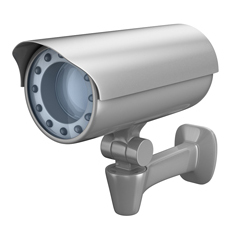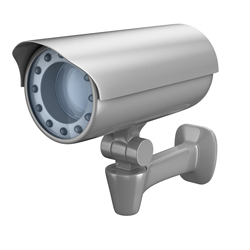 you think they're a bad investment. If you run a store, you probably offer air conditioning and other conveniences to make life for you and your customers more comfortable.
However, business owners routinely overlook one technology that will completely revolutionize their stores. CCTV, or closed circuit television, systems provide 24/7 surveillance, allowing you to check in on your business. They're inexpensive, and they're worth the investment if they prevent a single theft.
How CCTV Systems Work
When you think of a CCTV system, you probably imagine a large security camera hooked up to a monitor in an office. New systems provide the same security coverage at a fraction of the cost, and they're easy enough for anyone to install.
The only piece of equipment that you need is a standard $20 webcam from your local computer supply store. Simply point it in the right direction, and hook it up to an Internet-connected computer. Free programs like iSpy and Yawcam come with extra features like motion detection, so they'll only begin recording if they detect movement.
Unfortunately, a CCTV system won't help if a thief decides to steal the computer with the camera's footage. To protect the data from theft, configure your system to backup and copy video files to another location such as your home computer. If somebody steals your business computer, you'll still have a copy of the surveillance footage.
If you don't mind spending more money, a dedicated security camera from a company like D-Link or Logitech offers advanced features like wireless transmission and DVR recording. Otherwise, consider scheduling an appointment with a security company to assess your business and install a professional security system. While this option is more expensive, you'll receive top-of-the-line equipment and customer support.
Benefits
Regardless of which option your choose, CCTV systems will help reduce the risk of theft. When would-be thieves see security cameras, they'll be less likely to snatch something off of the shelves. CCTV systems will also reduce instances of employee theft because you'll be able to see if Bob really is stealing office supplies at night. If you are the victim of theft, you'll be able to present video evidence to police while streamlining your insurance claim.
---