Make sure your "Plow Guy" is Properly Insured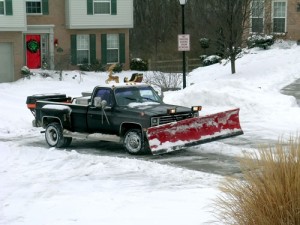 We live in snow country and chances are you work hard to make sure that your property is safe and protected during those difficult winter months. This includes making sure that you have access to the services of contractors that can do jobs such as managing the snow and ice levels on your property especially on the roof, driveway and sidewalks.
How to Choose a Snow Removal Service
You want to make sure that you can rely on your contractor to show up and do the tasks related to snow removal effectively. The contractor should have access to the necessary equipment and tools to do the job right. Additionally, the contractor should have the required business licenses and permits. Insurance is an important component of the contractor's business credentials. Snow removal services may not be rocket science, but the tasks can potentially damage property and cause harm to occupants and to workers.
Insurance Coverage for Snow Removal Contractors
As a property owner, you maintain liability insurance to protect your assets from law suits in the event of an accident on your property. You should require the same from all contractors who work on your home or building especially those who handle machinery such as snowplows, snow blowers and salt spreaders on your property.
If your snow removal service damages a fence while doing the job, the company's general liability insurance should repair or replace the damage. If they damage your neighbor's parked car, your neighbor might rightly be looking to you for reimbursement of those damages. If your contractor is insured you get to stay out of it but if he is not…….then you you will be responsible for your contractors negligence and any ensuing damages. Once your insurance gets involved that may also have a negative impact on your insurance premiums.
Businesses and Homeowners are required to carry workers compensation insurance for employees AND for all those working under their direction or control. This type of insurance provides coverage for employees and those they hire should they suffer harm due to an accident while working for you or on our property. This is mandatory in all states although exceptions are made for small businesses. Without workers' compensation however, the injured party may look to you for compensation. Even when the law allows a small contractor to waive the purchase of workers compensation for him or herself the Law does not allow you as a property owner or business owner to fail to provide workers compensation for that individual while he is working for you. ALL those working under your direction or control….like our snow removal contractors need to be properly insured. So Always request certificates of insurance from your contractors and read them carefully. Look for the box that declares "Proprietor covered" or "Proprietor NOT covered" under this policy. The Proprietor as well as all his employees ALWAYS needs to be covered while working at your property or business. Once again, claims that do find their way through to your own policy obviously will adversely affect you at renewal time. Make sure your contractors always have their own insurance coverage both General Liability and Workers Compensation.
To protect your property from harm and your assets from being attached to a lawsuit, make sure that the snow removal service you hire has the appropriate insurance coverage.
---
Dog breeds that could raise your insurance rates.
Your dog might be your best friend, but chances are it is not best friends with everybody who visits your home. People adopt dogs for many reasons, including companionship, protection and breeding. Some dogs are put to work at an early age guarding livestock or being watchdogs, but most dogs earn their living loving us as much as we love them.
All homeowners are aware that they have to carry insurance to protect themselves in case someone gets injured on their property by an overprotective dog. But the truth is that certain dog breeds have a bad reputation for being too aggressive.
If you're planning to adopt a dog, you should consider how your new pet could affect your insurance rates. Some breeds can raise your rate, and other breeds could cause your insurance company to cancel your policy. Your dog may be the sweetest little buddy you've ever had, but these dog breeds, in particular, are noted for attacking people and other dogs. You might want to rethink adopting a pooch from this list.
• American Pit Bulls and Staffordshire Terriers share a similar appearance and the ability to cause serious harm. They can be sweet and affectionate one minute and vicious the next. Their size and jaw strength have put them front and center among dogs that injure and kill. They're even notorious for attacking their owners. They were responsible for over 60 percent of the 38 fatal dog attacks in the U.S. during 2012.
• Dobermans used to be extremely popular, but after a rash of attacks in the 1970s, many people have shied away from the breed. They tend to be very protective and aggressive, which makes insurance companies fear the worst.
• Rottweiler's aren't as tall as Dobermans, but they are stockier, and their jaws generate over 300 pounds of pressure per inch. They can quickly and easily break a person's arm or seriously injure or kill a child.
• Chows have earned a reputation among vets as being unpredictable. That unpredictability makes them a very dangerous breed to own, especially around children.
• German Shepherds make great police dogs and pets. However, they are territorial and protective. If unfamiliar relatives, friends or strangers come calling, they might be met by a not-so-welcoming host.
Almost any dog can be provoked, but the ones on this list are notorious. Keep that in mind when you're choosing a new pet to join your family.
---
Why use independent agent vs. a direct writer for your Insurance?
What is the first thing you think about when you need insurance? We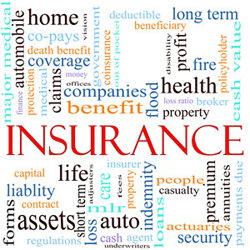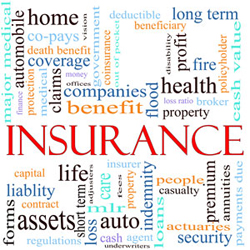 think one of the first considerations is deciding weather to go it alone with a "direct writer" or to have an "independent agent" on your side.
Direct writers
What is a direct writer? A direct writer issues policies for only one company. They work for only one company and represent only that company. With a direct writer there is no choice or means of competition, you have only one company to choose from. Having a direct writer can affect you at the time of claim. The direct writer works for the insurance company and will remain loyal to them at the time of claim. There is no insurance agent working for you, loyal to you and only you, in your relationship with a Direct Writer.
Independent Agents
An independent agent doesn't work for any single insurance company. He or she represents multiple companies from which he/she will shop for you. With more choices available, your insurance agent is more likely to find the perfect fit for your specific needs. If you experience problems with one company, your independent agent can easily find another one for you. Your Independent agent will go to bat for you if you need to make a claim.
Benefits of independent agents
You can develop a valuable relationship with your independent insurance agent and knowing your needs and unique circumstances is important in the insurance relationship. You are a person instead of a number. The direct writer's first duty is to their employer. A direct writer is a captive agent because he/she can only offer you one company. The independent agent offers you multiple plans from multiple companies. Because he or she can work with different companies, your independent agent can secure multiple pricing and coverage options. With an Independent Agent if your insurance needs change there are more options to address these changes. With an independent agent, you get personalized claims service because you deal with people you already know, not strangers. He or she will work with you in the event of a claim. Because he or she works with many different companies, your agent is a one-stop shopping center!
Which one is right for your needs?
If you only need or want one insurance pricing or coverage option, a direct writer may be ok. Have your insurance needs changed much in the past years? Do you expect much change in the future? If you want to preserve the option to change plans, or companies easily, an independent insurance agent is best. Do you like a lot of options when choosing an insurance plan? An independent agent provides many options.
Choosing an insurance plan right for your needs is hard work. Make it easier by finding the right kind of agent for you. Unless you prefer limited choices and foresee little change in your needs, an independent insurance agent is your best bet.
---