Spring is coming. We write Recreational Insurance in Connecticut and Massachusetts
We Carry Recreational Vehicle Insurance in Massachusetts and Connecticut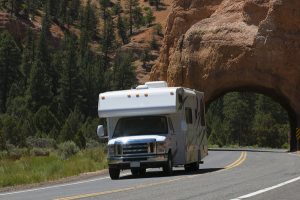 Although some days it feels like this snowy winter will never end, it's just a matter of time before Old Man Winter gives way to green grass, blooming flowers and the promise of new spring adventures. Whether you're looking forward to traveling across the country, or parking your recreational vehicle at your favorite campsite, there's no time like the present to begin planning your next getaway.While it's exciting to know that anything can happen out on the open road, it also means you'll need to plan ahead to protect yourself, your family and your vehicle.
RV insurance is a must-have when it comes to protecting your passengers, your vehicle and any belongings inside it. Since your RV will serve as both your vehicle and your home while you travel, some insurance companies will require additional coverage for RV liability, property damage and physical damage, consistent with both automobile coverage and coverage for a second home. That's our cue.we are ready to serve your recreational insurance needs, whether you're in Massachusetts or Connecticut.
As you consider your RV insurance options, here are a few things you may want to consider:
If you're using your RV for recreational use, it can be insured up to 250 days per year. This includes your motorhome, travel trailer, horse trailer or camper, as well.

Physical damage to an RV is rated based upon the cost of a brand new recreational vehicle. Some of them can cost upwards of six figures. This means it is vital to have enough coverage to protect your investment in the event of significant damage.

Any personal items in your RV won't be covered under your RV insurance. Instead, coverage comes from your homeowner's insurance. In the event of a break-in or vandalism to your personal items, you'll want to make sure you're comfortable with your deductible.

In the event of an accident while in motion, you'll need collision coverage. Comprehensive coverage provides additional protection in the event of other losses. For example, if a natural disaster causes a tree to fall onto your parked RV, you're covered. If your RV is a total loss, you may be able to choose how the claims are settled. So, be sure to speak to an insurance agent about the following options:
Replacement Cost: replace your insured recreational vehicle with a new one that is most like it
Stated value: the known market value, or actual cash value, of your vehicle
Agreed Value: a specific, insured amount, unaffected by current market value
Coverage varies by state, so make sure you know what is required with recreational insurance Massachusetts and recreational insurance Connecticut.

You may need to add vacation liability coverage to your policy if you plan to park your RV and use it as a temporary home.

Are you concerned about a breakdown? Request Roadside Assistance coverage. This will ensure your family would be safe, not stranded. Some policies even cover a hotel stay, meals or alternate transportation.

Do you have custom parts or equipment installed in your RV? If so, there are likely special coverages available to protect them in the event of damage or loss.

If you feel you need additional coverages for your unique needs, you may also invest in pet coverage, accident forgiveness or a diminishing deductible policy. The options are nearly endless!
As with any insurance coverage, there are upfront costs associated with RV coverage. While it's important to protect yourself and your family, it can be done without breaking the bank. We may be able to find you discounts – just ask! You may qualify for a safe driver discount or an original owner discount. You may be able to save through a package discount by insuring multiple items through the same company.
After you've chosen your recreational insurance coverage for Massachusetts or Connecticut, it's also important to keep your insurance agent apprised of changes. This will avoid accidental gaps in your coverage. You'll want to inform your agent about changes such as:
Where you keep your RV parked when it's not in use – are you changing locations?

Additional people who may drive your RV – do you need to add more drivers to your policy?

Have you had new custom equipment installed in your recreational vehicle that may require added coverage?
Keeping the lines of communication open will help your insurance agent maintain the coverage you're expecting, meaning you'll have fewer worries during your next adventure on the open road.
We would love to help you find the right coverage for your recreational vehicle insurance needs. We are committed to answering any questions you may have so that we can find you an RV policy that keeps you safe, protected and stress-free while you travel.
With spring right around the corner, what are you waiting for? Contact us today to receive affordable and reliable choices from multiple companies suited to your unique circumstances.

---